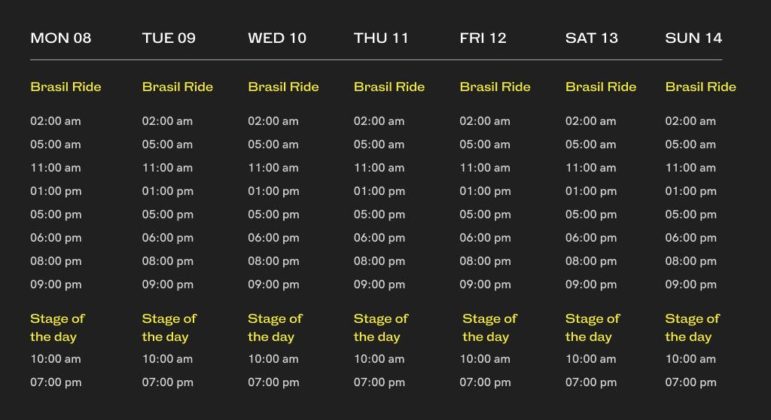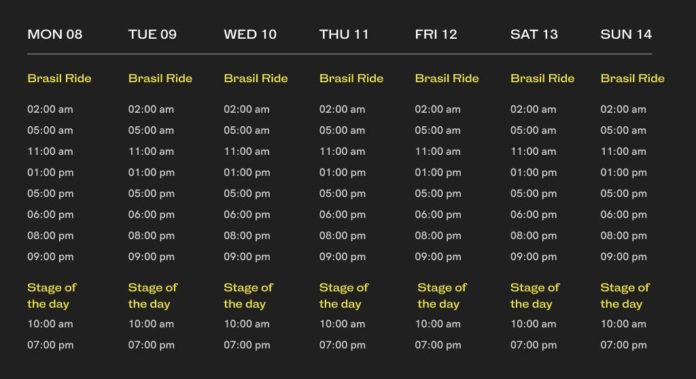 The Tour of the Americas brings us in this new stage a route which consists of breathtaking landscapes, excitement and adrenaline.
The Brasil Ride is one of the most famous and important MTB races in the world and now you can ride it from home. We transport you to the biggest cycling event in Brazil and one of the most famous and spectacular races on the planet.
You will have several routes where you will be able to experience the Gran Fondo road race in first person or immerse yourself in its amazing route in the MTB Prologue.
When the Tour of the Americas Northweek finishes, if you have managed to collect all the finisher bibs for each of the stages, send us an email to socialmedia@bkool.com and we will reward you with 5000 BKOOL points so that you can redeem them on the virtual bicycles that are about to arrive on the simulator. You will also be entered into a draw to win a coupon for 3 free months of BKOOL Premium and a special edition Tissot Giro d'Italia watch.
In addition, we will combine the week with the #StageOfTheDay. You can find these routes highlighted when you enter the simulator or on our social networks. Don't miss them!
At BKOOL we will continue working to make the simulation more and more real. Try it FREE for 30 days!