The latest update of the Bkool Simulator is fully loaded with new and exciting updates!
From today, the latest version of the Bkool Simulator has been released. As you all know, these updates are full of new features which have come from your suggestions and messages.
In the latest release, the update includes:
– 3 new types of road surfaces in the 3D view. Two of them are asphalt in different wear status, and the other is a new type of dirt road.
– Spectator mode has been opened to FREE users. You can now see everything that the premium subscription offers such as the 3D view, video routes and the ability to watch all users training whilst entering as a spectator.
– We've added some information on minimum players required to join in order to start the velodrome game. With this, you can calculate how long it's going to take to start the ride.
– Pacer has a new look and targets are represented differently.
– Velodrome games have been opened to all smart trainers. Experience the adrenaline rush from our exclusive Bkool velodrome.
– Outfit customisation is now available for non Bkool trainers and for free users using the Gear selection tool inside the simulator.
– A podium has been added at the end of the routes and 3 first riders will be there when anybody arrives to the finish line.
– We have also programmed the simulator so that when it is paired to a non Bkool Smart trainer, it smooths the slope changes to feel like inertia.
– We have also included virtual speed for these smart trainers, which used to leave users without a Bkool trainer at a disadvantage when going downhill.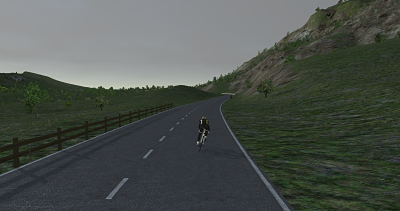 Now there's no excuse not to download and start using the most advanced cycling simulator completely FREE. For more information, please click here: http://goo.gl/vQtcBS