Orbea is back for the Bkool Winter Cup
Bkoolers, the brand born in Eibar (Spain) is supporting Bkool once again as they did in the Bkool Summer Cup. The Spanish bicycle and components brand celebrated in 2016 its 175th birthday recently and they want to celebrate by supporting the biggest Virtual Cycling competition in the world, the Bkool Winter Cup.
Orbea is a worldwide company, known and loved by thousands of cyclists. During this week of the Winter Cup they're giving away some fantastic prizes! The Bkool Winter Cup has more than 2500 people from all over the world, the competition will be strong but we know you have what it takes! We've completed almost the half of the competition, but there are many stages left so we will have to hold tight to see who takes first place… Who will be taking home the leader's jersey?
Orbea has a wide range of bicycles for every different type of cyclist; road cycling, MTB, triathlon or urban bikes. If you want to find out more about Orbea, click here: Orbea.com
The Tour of Qatar will take place at Bkool
Who said the Tour of Qatar had been cancelled? At Bkool you will be able to compete in the 2017 Tour of Qatar from the comfort of your home during the Orbea Week of the Bkool Winter Cup. This season for the first time since 2002 won't take place one of the traditional races of the cycling season start in the UAE country due to lack of sponsors support.
This classic Tour of Qatar has flat terrains and that's why the most powerful cyclist love these stage ends, we are talking about sprinters. In fact the cyclist with more stages (22) and Tour of Qatar (4) wins is Tom Boonen, also Mark Cavendish one of the best sprinters in the world who is 2016 Champion, although we can say other famous sprints and classics specialist that had been on the Tour of Qatar podium like Robbie McEwen, Alexander Kristoff, Greg Van Avermaet, Niki Terpstra or Juan Antonio Flecha.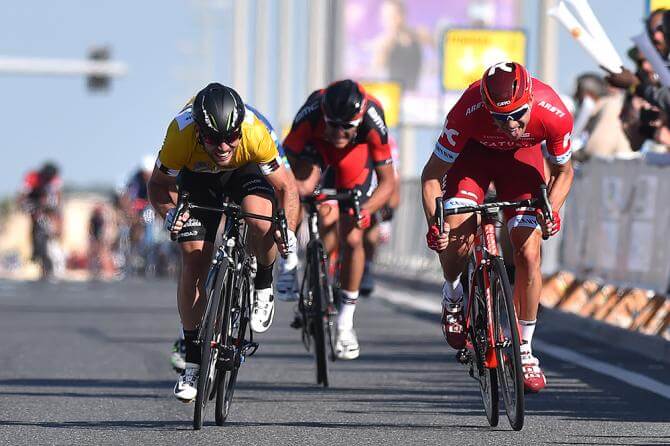 If you are good at sprints and you feel comfortable in flat roads, this is your Bkool Winter Cup stage. The Orbea Challenge of the Bkool Winter Cup will take place at the stage 3 of the Tour of Qatar 2016, and as it couldn't be another way the best in the arrival was Boasson Hagen, another recognized sprinter.
The route has only 11,1 km where you need to push to be the best at the end of the stage because the stage has very few gradients and it takes place in the desert near Lusail Circuit where they run MotoGP races.
You have two different times on Wed 8th February at 17:30 and 19:30 to join the Bkool Challenge. Both challenges count towards the Bkool Winter Cup. Also, to be able to join the raffle of a fantastic Orbea helmet you need to start and finish the challenge.
Stay tuned Bkoolers because this Orbea Week Challenge will be joined by Mikel Azparren, Orbea's ambassador, former cyclist and cycling coach who has been in many long distance cycling challenges… So now you have even more reason to join!
Orbea raffle on Facebook
Stay tuned Bkoolers because this week you have another chance to get another fantastic Orbea helmet. You just need to register on the form: CLICK HERE and follow Orbea and Bkool on Facebook. After following those steps you will join the raffle automatically.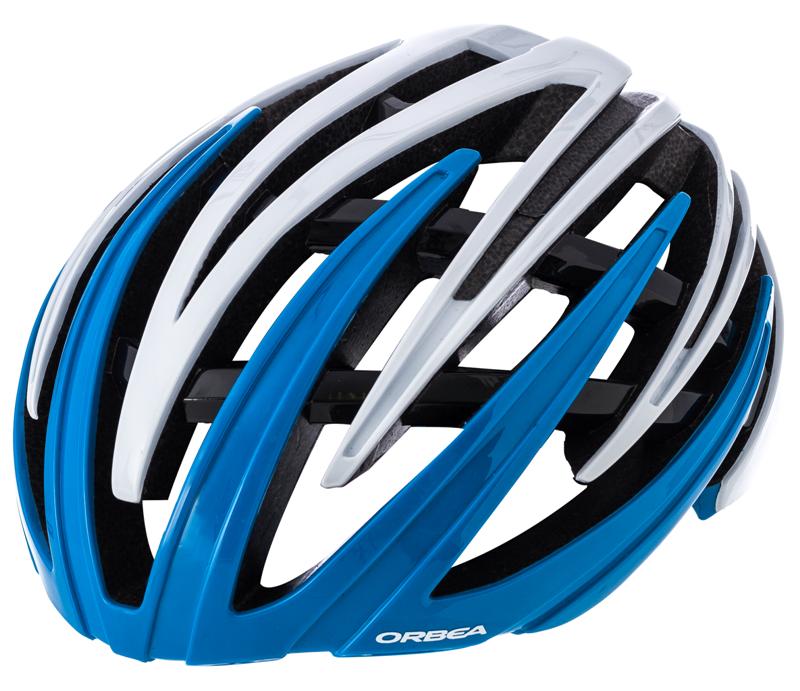 Good luck Bkoolers!
TERMS AND CONDITIONS:
The participants in both drawings expressly authorise BKOOL to reproduce and to use their names and surnames, as well as images of them, in advertising and promotional activities related to this event and other commercial campaigns, without this use conferring upon the participants any rights to remuneration or benefits, with the exception of the delivery of the prize won.
Personal Data Protection
In accordance with the provisions of Law 15/1999 governing the Personal Data Protection, the company BKOOL S.L indicates that with regards to additional data that may be voluntarily provided, participants may exercise their access, rectification, cancellation and objections rights, recognised in Law 15/1999 on Personal Data Protection, by writing to: Calle Santa María, 17. 28231, Las Rozas. Madrid. info@bkool.com.
Acceptance of the Terms and Conditions
BKOOL fans are informed that participation in this drawing implies the comprehensive acceptance of these terms and conditions. BKOOL S.L. reserves the right to modify these terms and conditions, or to postpone the drawing, duly informing the partners and participants, or proceed to exclude from participation in this promotional effort anyone found to be engaged in fraudulent behaviour, such as participating using multiple profiles.
Facebook does not sponsor, back or administrate this promotional effort in any way, nor is it associated with it. In addition, it is hereby duly noted that no relationship is established between the participants and Facebook by means of this drawing.
For the resolution of any conflicts or disagreements that may arise regarding the interpretation or application of these terms and conditions, BKOOL S.L and the participants in this promotional effort expressly submit to the jurisdiction and authority of the Courts of Madrid, waiving their right to appeal to any other authority to which they might otherwise claim recourse.