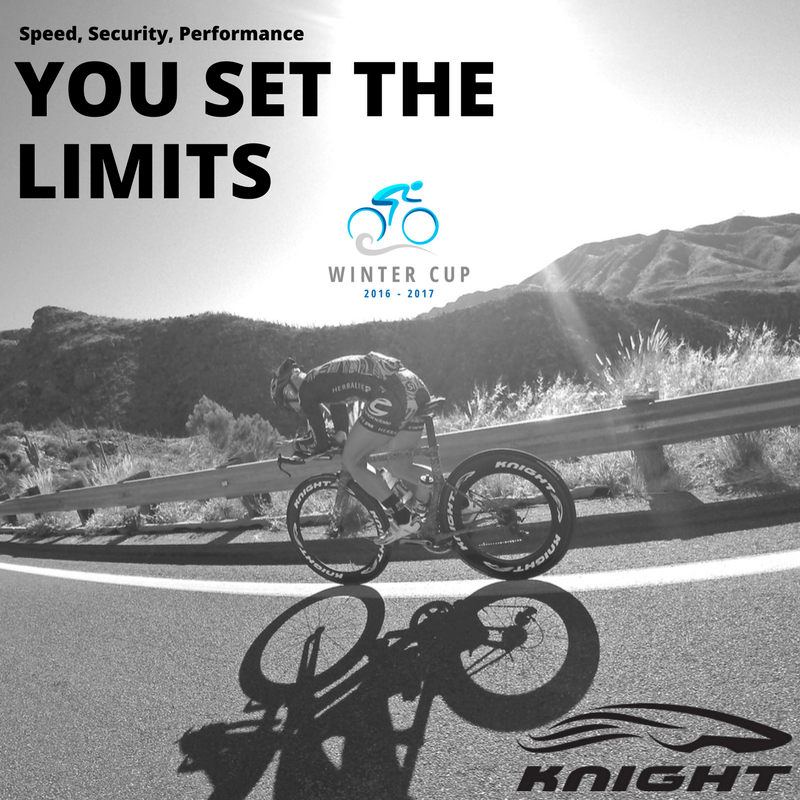 Knight Composites Week is coming with an amazing raffle
This Week of the Bkool Winter Cup is about wheels because the Knight Composites Week is coming with an amazing prize for a lucky Bkooler. Don't miss the challenge this week because we're giving away a fantastic Knight Composites wheel set worth 2000€!
For those who don't know about Knight Composites –  born in Bend (Oregon, USA) with the aim of manufacturing the fastest, safest and best performing wheels for your bike. Also Knight composites has the support and advices of a special neighbour, Chris Horner, who is the tester and contributes to develop the best wheels for your bike.
If you want to know more about this fantastic wheel brand, you can check their website.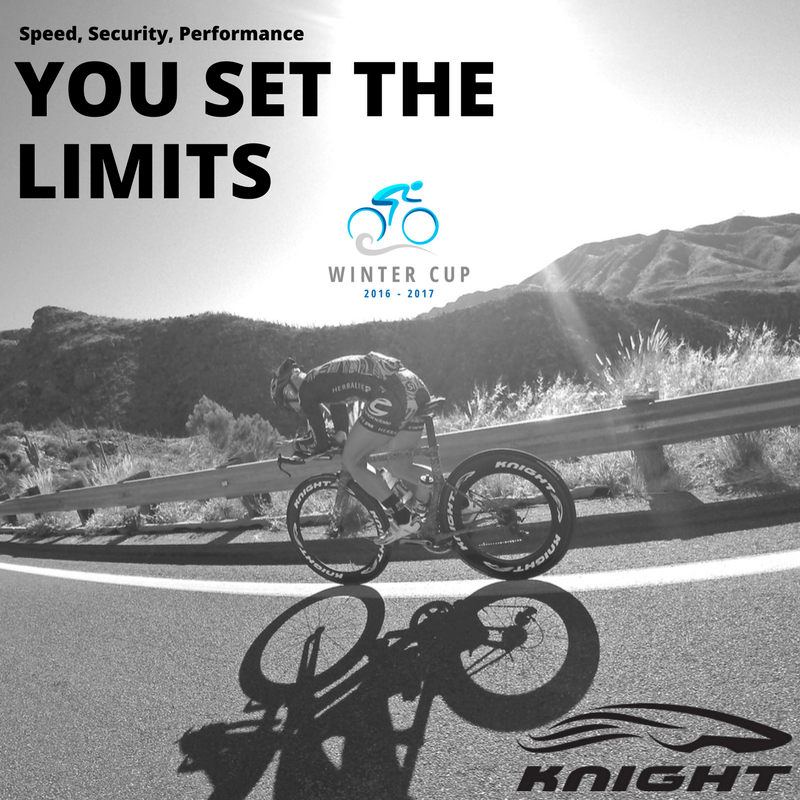 La Vuelta 2013 comes alive again with Knight Composites Challenge
For this challenge, we're looking back to Chris Horner, Knight Composites brand ambassador, achievement during La Vuelta España 2013. For this reason, we're proposing this route.
The American cyclist arrived to La Vuelta España in the best shape. Even though he didn't have a good season after suffering knee problems for 5 months. Chris got his first stage win in a great Tour during the Mirador de Lodeira stage in La Vuelta 2013, where he wore the Red Jersey for first time. That was exciting for him and was already an amazing achievement. He was part of the Radio Shack Team in that moment and no one could imagine what happened during the rest of La Vuelta.
During the stage 10 of La Vuelta he started pushing with pace that neither of the great Nibali, Valverde and Joaquim "Purito" Rodriguez could maintain. He finally won that stage on the top of Hazallanas where he dressed in Red again and confirmed he was a candidate for the Red Jersey. He finally did it and after being very competitive at the tops of Naranco and Angliru, he was crowned as the great winner of La Vuelta 2013.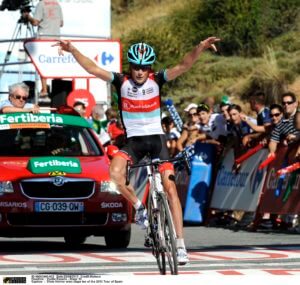 Now you have the chance to feel like "Horner" with Bkool. Although the stage is going to be very hard with sections with more than 15% gradient and an average slope of 8,71%, we're certain that the prize at the end of this challenge is worth the struggle!
We're giving away a Knight Composites wheel set worth 2000€ that's been tested and developed by Chris Horner. This prize will be given out randomly to any Bkooler that starts and finishes the Bkool Challenge! The only condition is that you can only participate in ONE challenge. Remember, you must choose between the two different times: either 17:30 or 19:30 on Wednesday 1st February.
Users that participate in both will be disqualified.
You can check the Bkool Winter Cup Challenge stage here: La Vuelta 2013 E10
Good luck Bkoolers!