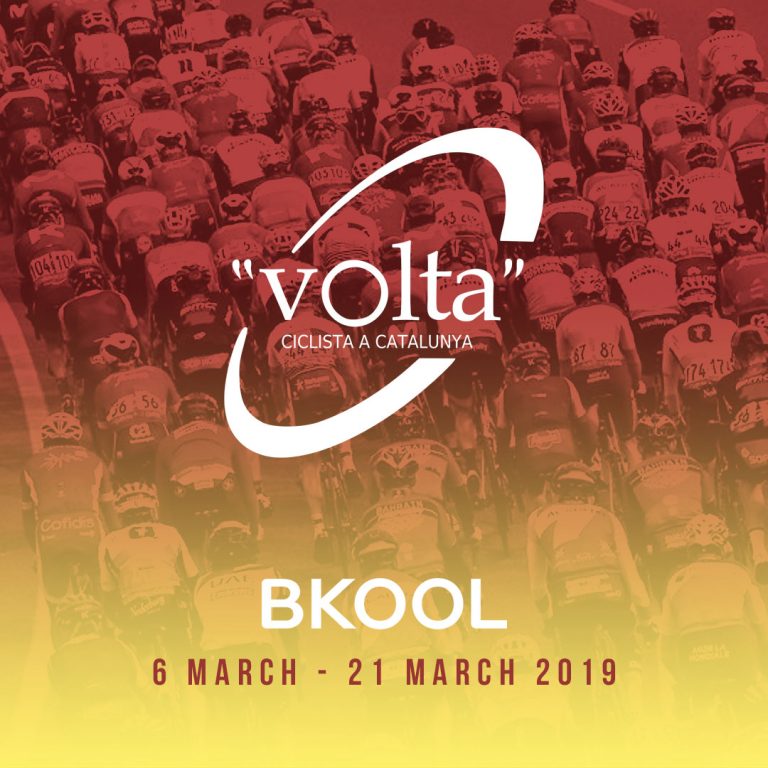 The agreement between race organizers and the Bkool cycling simulator will connect athletes from all over the world to compete on the same route as the 99th edition of the "Volta"
This year, the Volta Ciclista a Catalunya will have a virtual version thanks to the Bkool simulator. Sports and cycling fans will be able to enjoy the route of the 99th edition of the Volta in their living rooms, with a trainer and simulator that will recreate the course over the roads used by this race.
Bkool is an Official Supplier of the Volta, and along with Volta organizers, has come up with a contest to incentivize and improve the user experience. Using the software developed by Bkool, cyclists will experience the hard conditions, hills included, of the 99th edition of the Volta in an online competition, prizes and all.
Through this partnership, the Volta, which was first run in 1911 and is the third oldest stage race in the world, after the Giro d'Italia and the Tour de France, manages to bridge the gap to the new technologies and enhance the interest in the race, which this year will bring together riders like Chris Froome, Alejandro Valverde, Romain Bardet and many others.
"The Volta is competition, history and tradition, but agreements like this one show it is also modern and adaptable to current times. We also want to reach a younger audience, one that practices cycling," stated the President of the Volta Ciclista a Catalunya, Rubèn Peris.
"For Bkool it's a huge step to offer its platform to races the likes of the Volta in order to organize an online version of a World Tour race. Being a simulator of actual cycling routes, staging a virtual competition based on the route of a professional race is exciting for us," says Javier Cepedano, Bkool's Marketing Director.
With a database of over 100,000 users, cyclists registered on the Bkool simulator will be able to compete virtually against other riders in a recreation of the first six stages of the Volta Ciclista a Catalunya, during an event that will take place from March 6 to 22.
The best cyclists in this virtual challenge will be rewarded by attending the final stage of the Volta, the Barcelona stage in Montjuïc, and submit to a challenge at the Bkool stand at the finish line, with the top three finishers receiving a Bkool Smart Air trainer.

The Volta thus becomes the first UCI World Tour race to have a virtual version, offering a new experience to Bkool users. A great option for facing off virtually against cyclists like Froome, Valverde and Bardet. To take part, users just need to sign up on Bkool (here) for free, and after downloading the simulator, ride the stages.