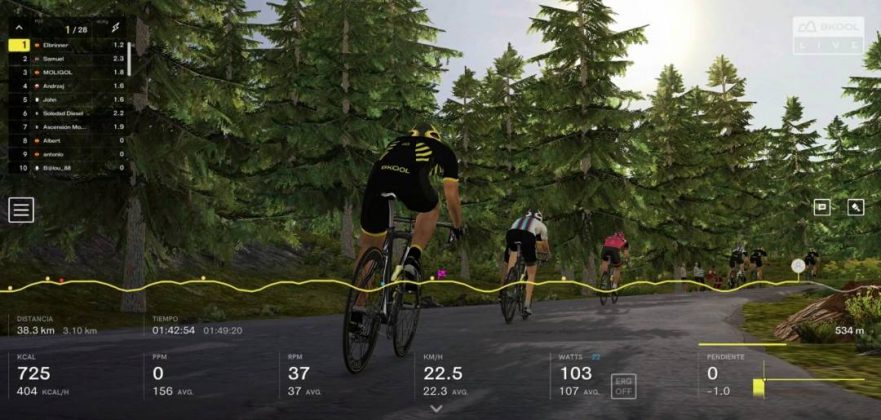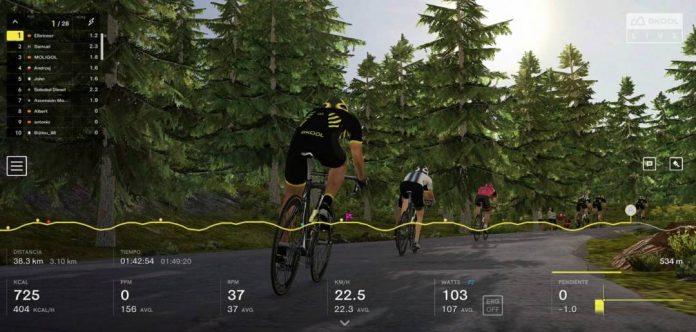 The 2nd stage of the Zycle Cup by BKOOL runs from Monday, September 13th to Sunday, September 19th. We'll ride through the heart of Tenerife, the largest of the Canary Islands. Can you recognize Mount Teide in the video view?
This route has a remarkable ascent that will delight the climbers. Pro legend Oscar Freire will be leading a ride on this route on Tuesday at 20:00h (CEST). Oscar has joined other BKOOL group rides in the past, and has told us he enjoys training with other cyclists on the BKOOL online platform.
Another pro, Oscar Sevilla, will join us on Thursday at 14:00h (CEST – that's 07:00h in Colombia), for this new challenge. On the same day, members of Team Essax will lead a group ride at 19:00h (CEST). This team includes some of Spain's top U23 riders. Think you can keep up with them for 23 km?
As soon as you finish riding this stage, your name will automatically appear in the rankings published daily on the official website of the Zycle Cup event. Also, by participating in the Zycle Cup by BKOOL, you'll be included in the raffle for a package of Zycle accessories (mat, sweat cover and water bottle). And if you join any of the BKOOL Group Rides with our pro cyclist ride leaders, you'll automatically be entered in a raffle for an Essax or Kern Pharma team jersey.
From Monday to Friday, all BKOOLers who want to participate in the Zycle Cup by BKOOL will be able to do so in group rides that will be scheduled throughout the day. We'll set up highlighted sessions at each hour of the day, so you can ride the route in good company whenever it suits you.
On the weekend, we have velodrome sessions for you, also scheduled throughout the day. The Luis Puig velodrome awaits you on Saturday, the 18th and the Galapagar velodrome on Sunday, the 19th. If you aren't yet a BKOOL member, entering from our website will get you 30 days of BKOOL Premium completely free. Ready to give it a try?