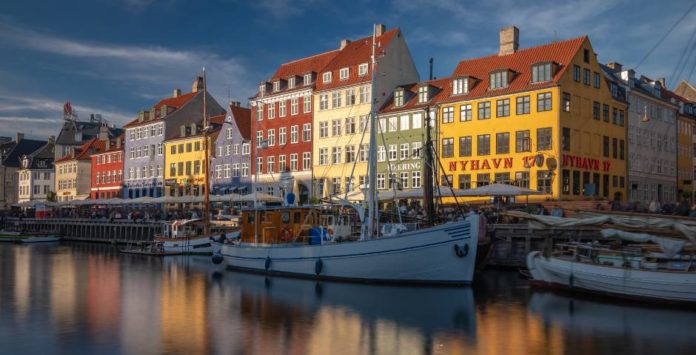 Do you want to visit Denmark? From BKOOL we take you to the heart of the country without having to leave home. In the same way that we discovered together the best routes in the United Kingdom, Colombia and Belgium, this time it is the Danish territory that you can discover on your smar trainer. Make a note of the following routes for your next session.
Denmark on two wheels
Hjoerring – Sdr. Harritsley – Hjoerring
With a total distance of 11 kilometers and a maximum gradient of 6.98%, this route allows you to get to know the north of the Danish peninsula and get into its roads thanks to 3D, video and 2D visualization. This route is characterized by a maximum gradient profile of 6.98% and an ascent of 106.8 meters. In an estimated 27 minutes you can pedal through the land of Vikings and metal cookie boxes.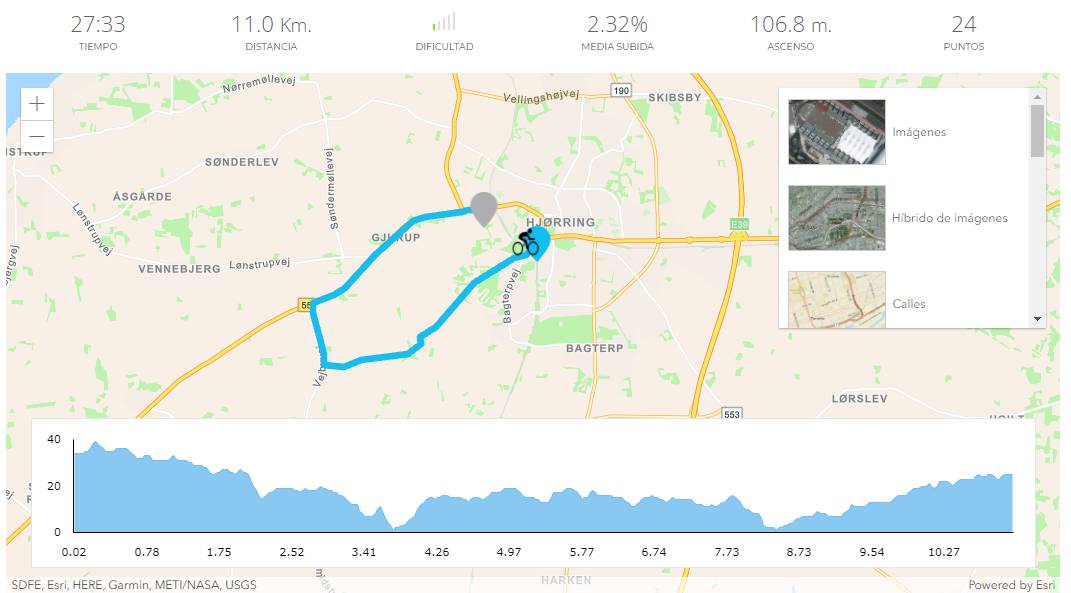 Solrod Denmark
Located on the left side of the island of Denmark, the route that starts and ends at Jersie Strand comprises a distance of 28.9 kilometers that can be done in 57 minutes. Climbing up to 216.1 meters for 13.6 kilometers, this route created in 2019 already has 600 attempts. Will you dare to try it?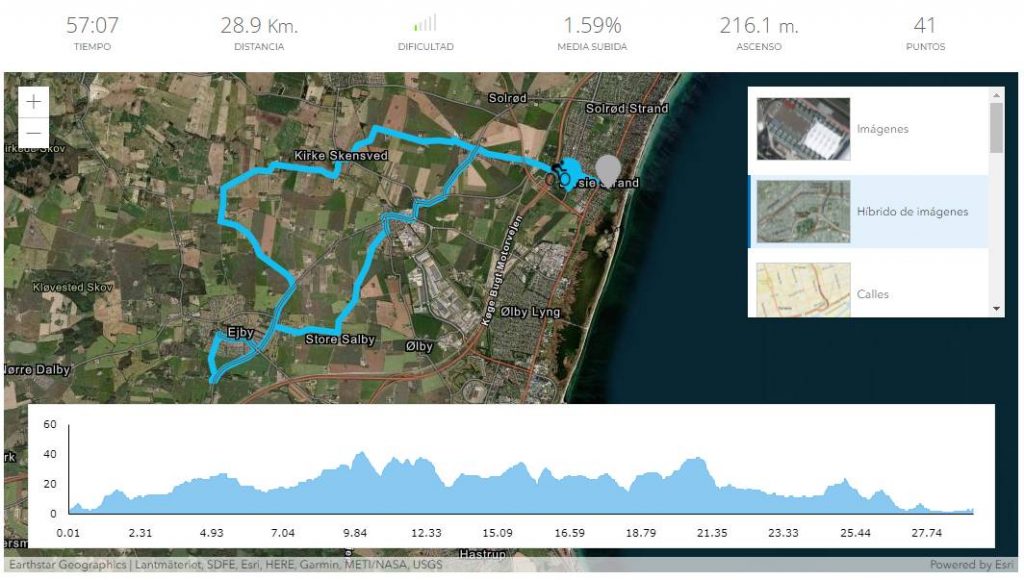 Arreso Rundt Denmark Vinter 2018
Surrounding the Arreso lake, this 36.5-kilometer route has an elevation gain of 273.3 meters ascending for a total of 14.2 kilometers. Therefore, the estimated time is put at 46 minutes, enough time to enjoy its roads and green meadows of the Danish island. Want to know what the winter stamp is like in Denmark? This route recorded in February 2018 can take you to the country.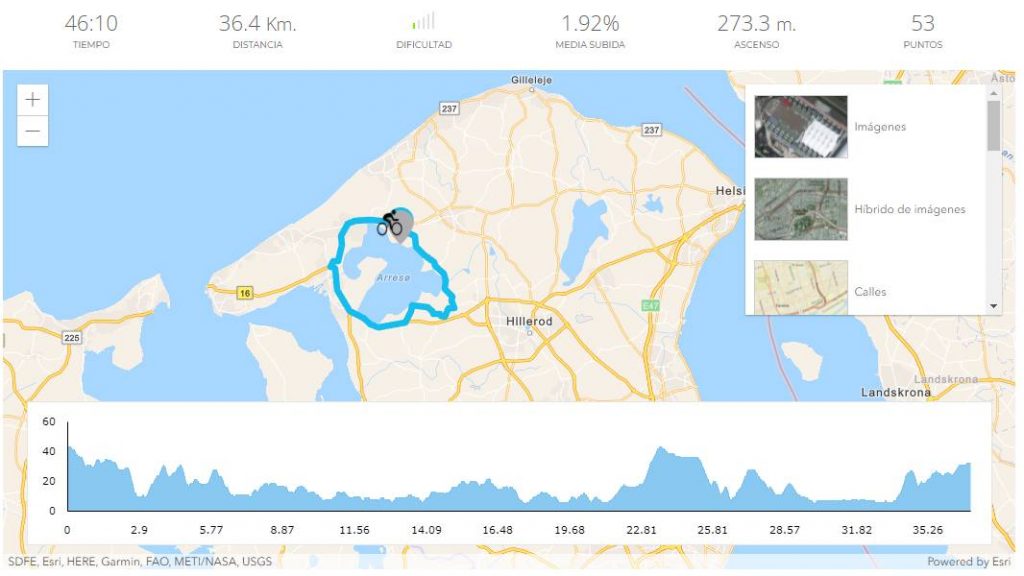 THY – Agger – Hurup – Snedsted
Near THY National Park is located this 41.6-kilometer route that more than 1,300 users have already ridden. If in the previous route you can enjoy the winter, in this one you will experience the Danish summer through 3D, video and 2D visualization. For about 1:20h you can climb the 354.3 meters of slope of this route.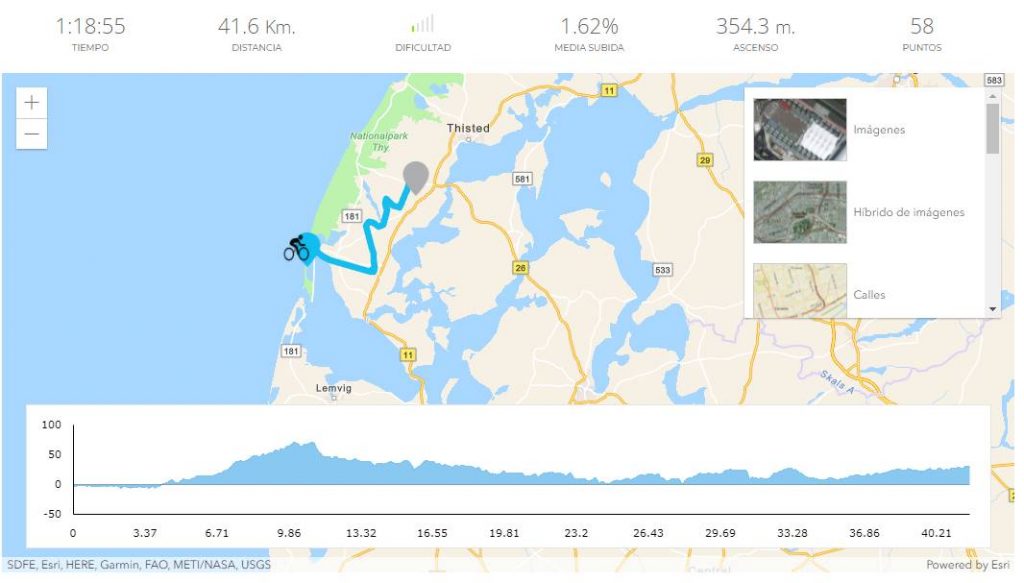 Mols Bjerge sh
Around the Mols Bjerge National Park is this wonderful cycling route. It is 27 kilometers long and can be completed in 30 minutes. This is a quiet alternative to enjoy the green landscapes of the country. You will appreciate the typical buildings on a sunny day.
Hjorring – Tornby Strand
Starting from the same municipality as the first route described, this new route in the north of the peninsula ends in Tornby Strand, thus having a distance of 14.2 kilometers. For approximately 41 minutes you will travel through the icy wagons of Denmark with videos recorded in early January. Enter this road of 132.2 meters of ascent and a 10.13% slope.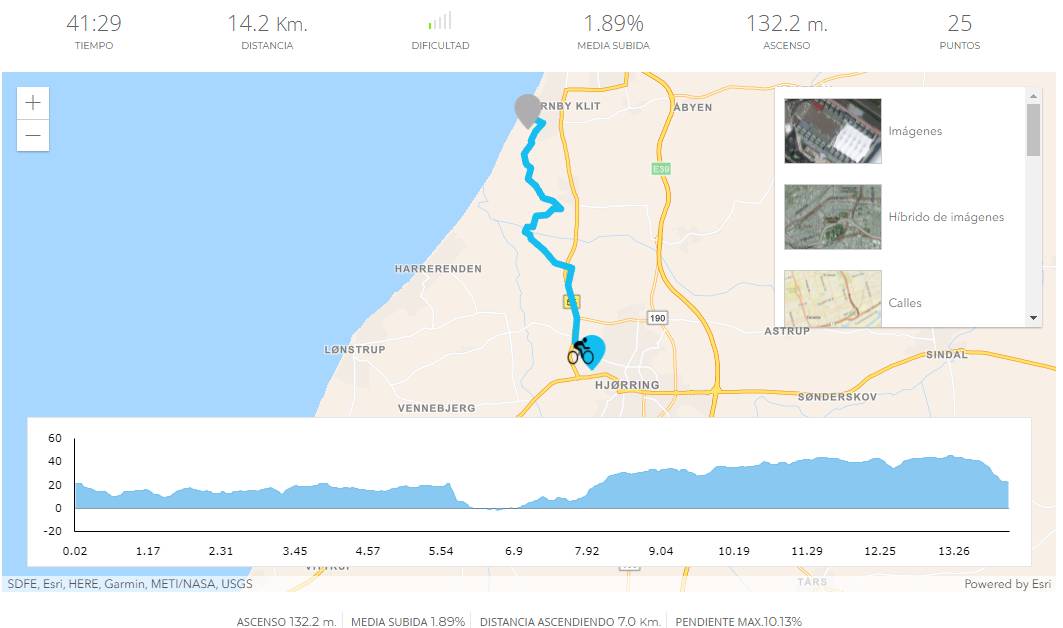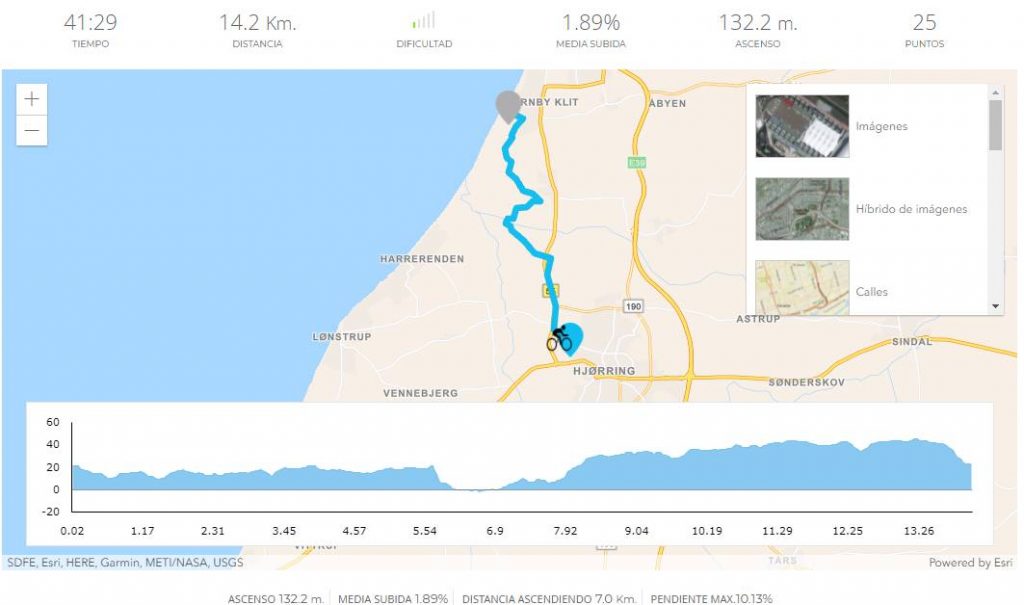 Lonstrup Ride
Located again in the northern part of the country, this 12.5 kilometer route is perfect for a leisurely ride. With only 62.4 meters of ascent over 5.8 kilometers, you can enjoy the video recording in 3D and 2D format. Invest 37 minutes of your time to ride from the interior to the coast of this beautiful country.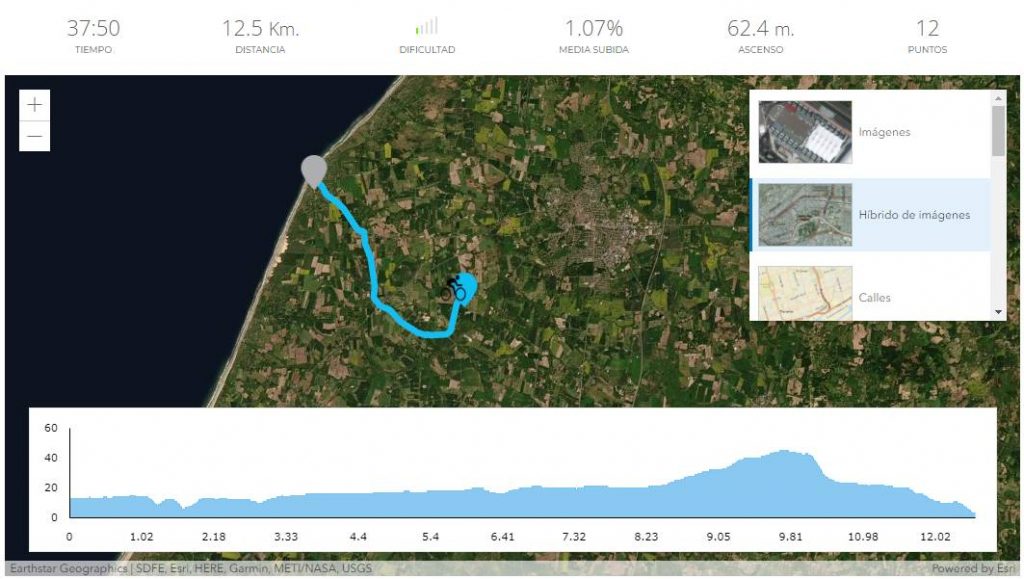 Taars Ride
Need to relax and stretch your legs without overexerting yourself? This is the ride for you. During a distance of 9.9 kilometers and 31 minutes you will get to know this new corner. The white snow in the ditches and the green meadows will color the route that will transport you to the Danish winter. From your own home you will feel the icy atmosphere. Don't miss this virtual experience and connect BKOOL.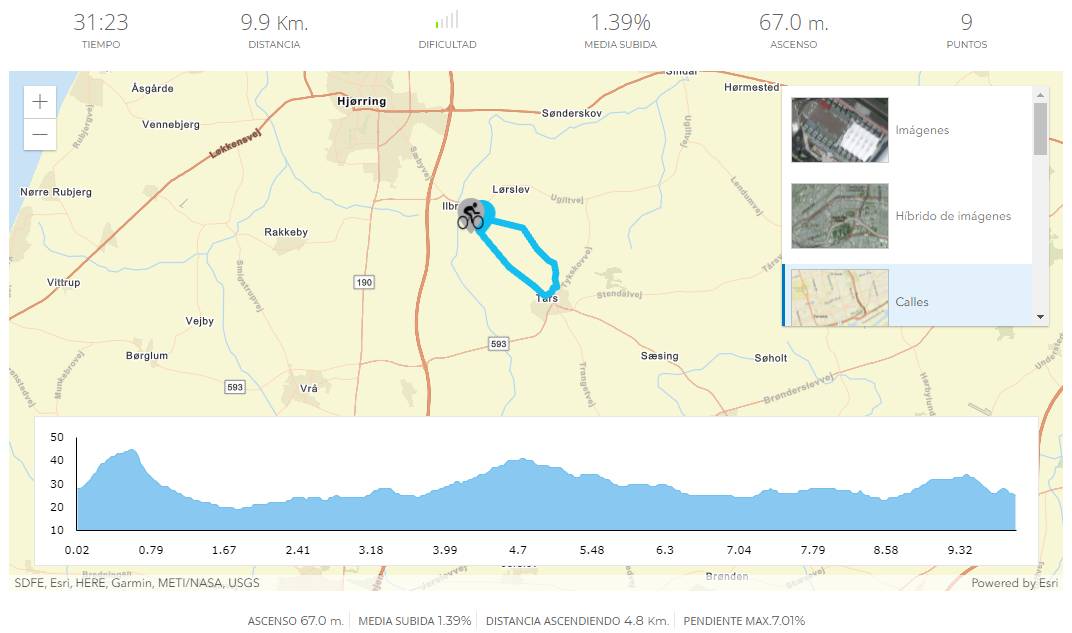 If you want to ride through the most representative roads and corners of Denmark, these routes are the right ones for you. Get on the smar trainer and log in to teleport yourself to any part of the world.