The great Alberto Contador joins the BKOOL family and arrives ready to continue adding titles to his name, this time competing together with all of you. Start the hunt for the best "pistolero" in the history of cycling…
This is not just any signing, Contador carries on its shoulders 2 Giros d'Italia, 2 Tour de France, 3 Vueltas a España, 2 Paris – Nice, 1 Tirreno Adriático and 4 Vueltas al País Vasco.
Group Ride with Alberto Contador in BKOOL
It has come to our attention that the well-known "pistolero" Alberto Contador will be riding in BKOOL this evening at 19:30 (CET). The latest information we have received indicates that it will be on the Torino stage of the Giro d'Italia Virtual. This stage is open to any user, so we call on all Bkoolers to join the hunt.
Rumour has it that it won't be the last time he is seen in BKOOL this year… Remember, Wednesday 23rd February at 19:30 (CET) in Torino. Be warned, he comes loaded with a large number of watts!
In order to ride the Italian track with the two times winner of the maglia rosa, all you have to do is join the Group Ride at 19:30 (CET) to start the warm-up. At 19:40 (CET) the real thrill of the race will begin. You will be able to check your place in the rankings on Thursday 24th.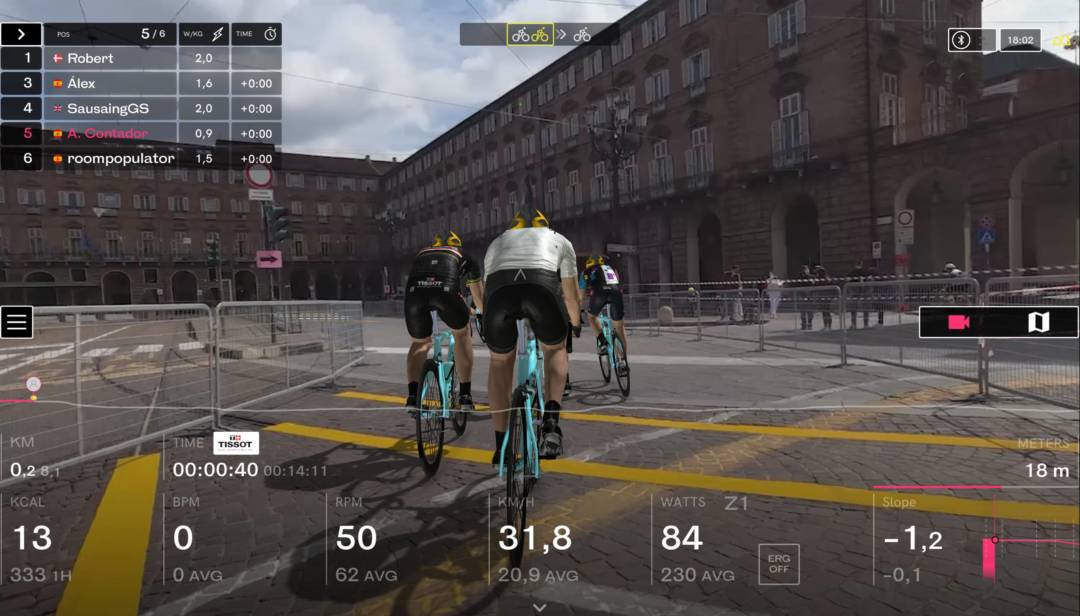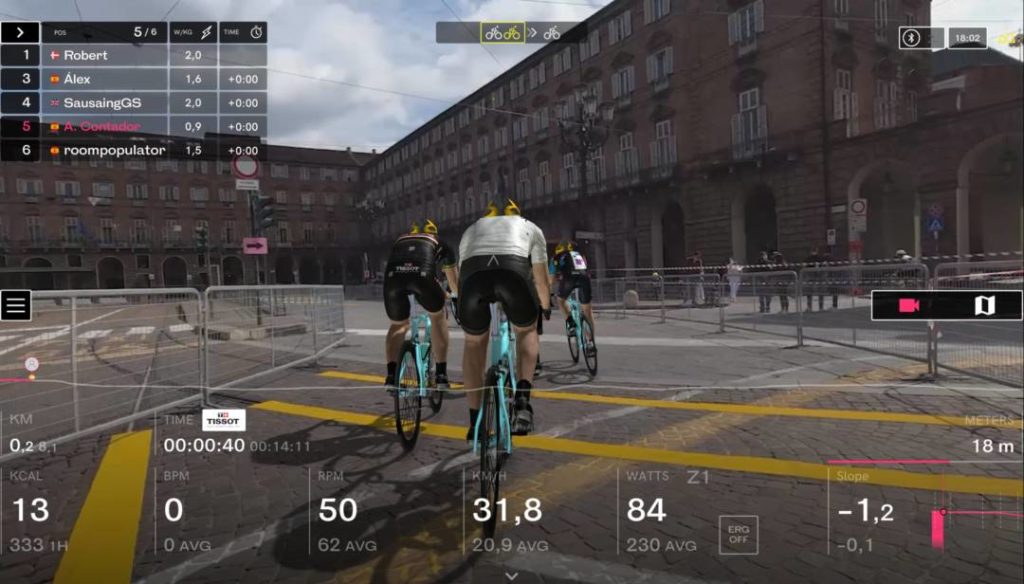 How to join a Group Ride in BKOOL?
If you can't join this Group Ride, don't worry, this won't be the last time he will be seen at BKOOL this year. You can also follow the event through an Instagram Live that will be shared by Contador himself.
If this is your first time using the Giro d'Italia Virtual hosted by BKOOL we have an article explaining how you can join. Also, in the following video you will find a guide on how you to join this Group Ride:
BKOOL is the most complete cycling simulator on the market – try it FREE for 30 days!