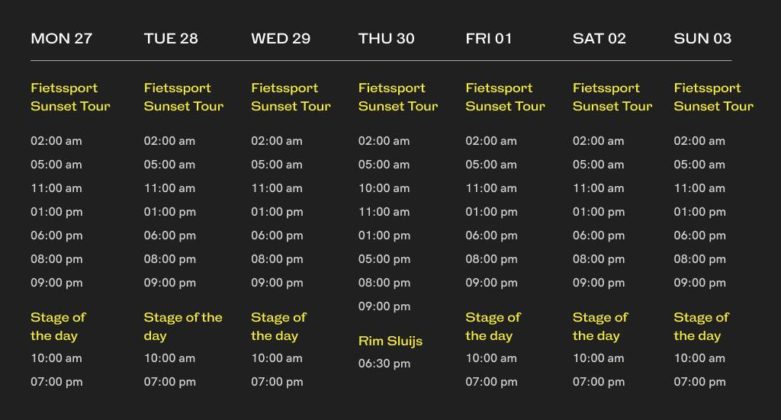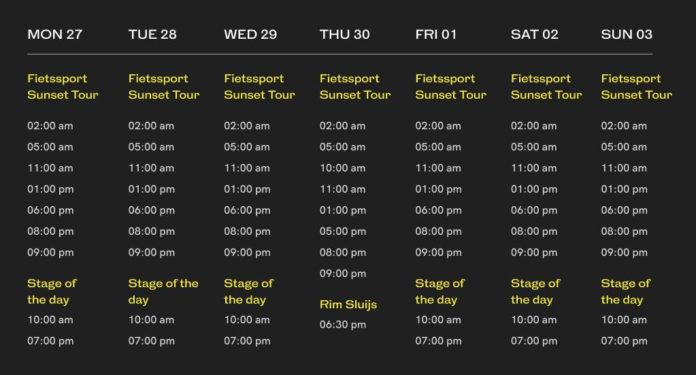 A new event begins at BKOOL this week. In partnership with the Dutch cycling federation, BKOOL is proud to bring you the Fietssport Sunset Tour. This three week event will start on June 27th and last for three weeks. You'll ride on challenging stages in Switzerland, Spain and the Netherlands.
Each week, Fietssport ambassador Rim Sluijs will lead a BKOOL Group Ride on that week's stage. To join it, just select the session marked with a yellow star in the LIVE section of the BKOOL simulator. This week, you'll find it on Thursday the 30th at 6:30 p.m. (CEST) and you'll ride the Mont Caro route.
Have you heard about the BKOOL Stage of the Day? This is a unique way to follow the international cycling news by riding on the same roads the pros are riding at the same time – and you can do it without leaving home! This week, we take you to some of the most famous routes of one of the most famous events in cycling! Hint: it's in France.
At BKOOL, we continue working to make your cycling simulations more and more real.  Try it FREE for 30 days!