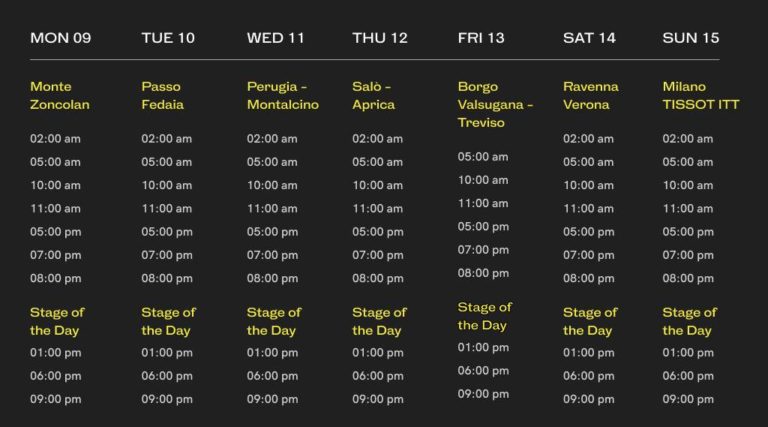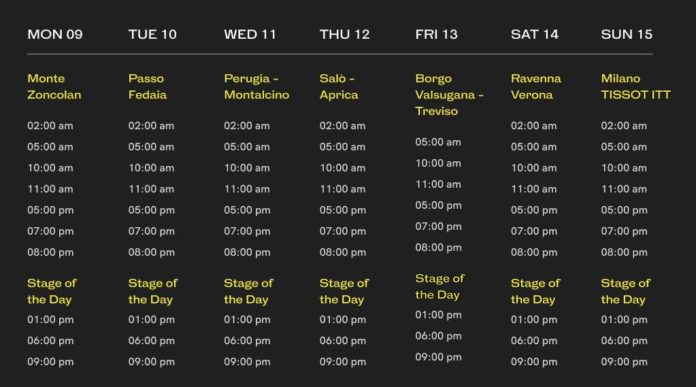 In between events we propose a series of routes to keep you on your smart trainer. This week we are combining the Giro d'Italia and Stage of the Day routes to keep up the pace.
The most realistic virtual cycling experience you can imagine is brought to you by our Giro d'Italia routes, where we have recorded the stages of the Giro d'Italia 2022 in the middle of the race, to offer them to you through a new type of simulation that combines HD + 3D video.
The Stages of the Day allow us to keep up with the international cycling scene. This is a special route that we reveal every morning and that will be available in the main section of the simulator, as well as several Group Rides throughout the day.
We at BKOOL will continue working to make the simulation more and more realistic. Try it FREE for 30 days!