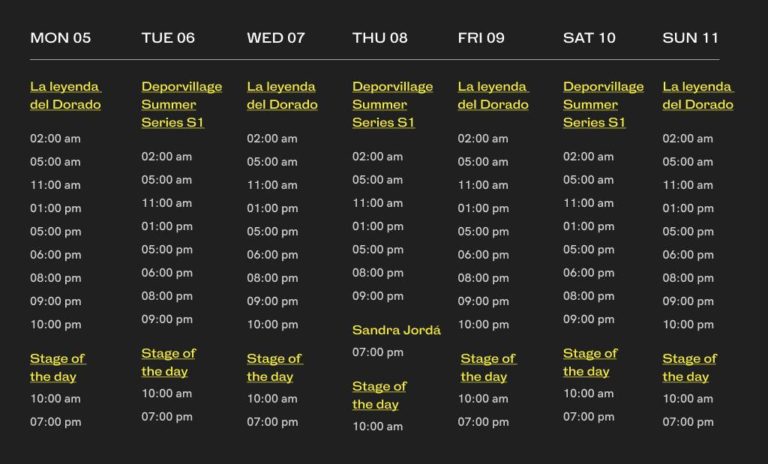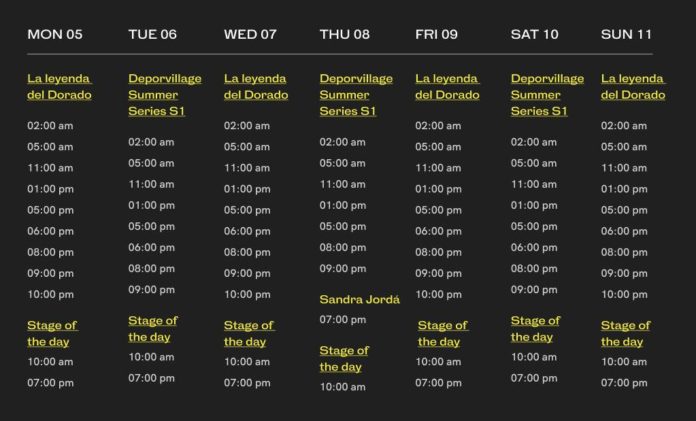 Our proposal for your training this week are two unique events, the Deporvillage Summer Series and the Leyenda del Dorado.
The Deporvillage Summer Series is an event that will allow us to enjoy these last days of summer riding through some of the beautiful islands that Spain has to offer under the Mediterranean sun. This event will be formed by two stages, the first one will take place from the 5th to the 11th of September on the Ibiza – Cala Conta route.
We will be joined on this first stage by Sandra Jordá on Thursday 8 September at 19h00 (CEST). Sandra is one of the best known female mountain bikers, which has made her one of Deporvillage's ambassadors.
Just for completing both stages of the Deporvillage Series by BKOOL event, you will be entered into a draw to win an Oreka 05 RC smart trainer and have the chance to win two fantastic jerseys, which will be raffled among the participants of each stage. In addition, all those who have completed both stages will receive a 5% discount coupon to redeem on the Deporvillage website.
We reach the ninth stage of the Tour of the Americas Northweek following our tour of Colombia. This time we will ride through the majestic mountains of Valle del Cauca, where we will enjoy tropical rivers, lush green jungle, and beautiful historic cities. Among all the Bkoolers who ride and save the route from September 5th to September 11th we will raffle a pair of Northweek Regular sunglasses and a pair of Northweek Phantom sunglasses.
Remember that when the Northweek Tour of the Americas finishes, if you have managed to collect all the finisher bibs for each of the stages, you must send us an email to socialmedia@bkool.com and we will award you with 5000 BKOOL points so that you can exchange them for the virtual bicycles that are about to arrive at the simulator. You will also be entered into a draw to win a coupon for 3 free months of BKOOL Premium and a special edition Tissot Giro d'Italia watch.
After much demand, we bring you news which you have been waiting for. Your friends will now be able to see just how hard you are training, you will be able to comment on which are your favourite Fitness Instructors, and encourage each other to improve each day.
At BKOOL we will continue working to make the simulation even more real. Try it FREE for 30 days!