CycleOps – Connect to the Bkool cycle simulator!
There are many updates and bug fixes from the latest version of the Bkool cycling simulator. One of the most important updates was the connection for CycleOps bike trainer. Should you have a CycleOps trainer, you can now connect and ride inside the Bkool simulator.

This was an important step forwards for Bkool making the the simulator more versatile, accessible and more independent. This is having a knock-on effect, and many users that have a bike trainer that's not Bkool are searching for a more entertaining and complete training experience. Don't forget that the Bkool simulator is the only simulator that can reproduce any route in the world, with real-time weather (including hour of the day), spectacular velodrome games, cyclist clothes editor and a power analytics platform giving the user all the information they want after training.
Compatibility of the Bkool simulator
The Bkool cycling simulator is compatible with all the best trainers in the market. With the addition of the CycleOps PowerSync and CycleOps PowerBeam trainers, the Bkool simulator has further expanded it's list of compatible trainers. Currently, the models of smart trainers where the resistance can be controlled by the Bkool simulator are:
– Bkool Pro
– ELITE Real Axiom
– ELITE Real Emotion
– ELITE Real Power
– ELITE Real Tour
– ELITE Real Turbo Muin
– Tacx Bushido Smart
– Tacx Vortex Smart
– Tacx Neo
– Wahoo Kickr Snap
– Wahoo Kickr
– CycleOps Power Sync
– CycleOps Power Beam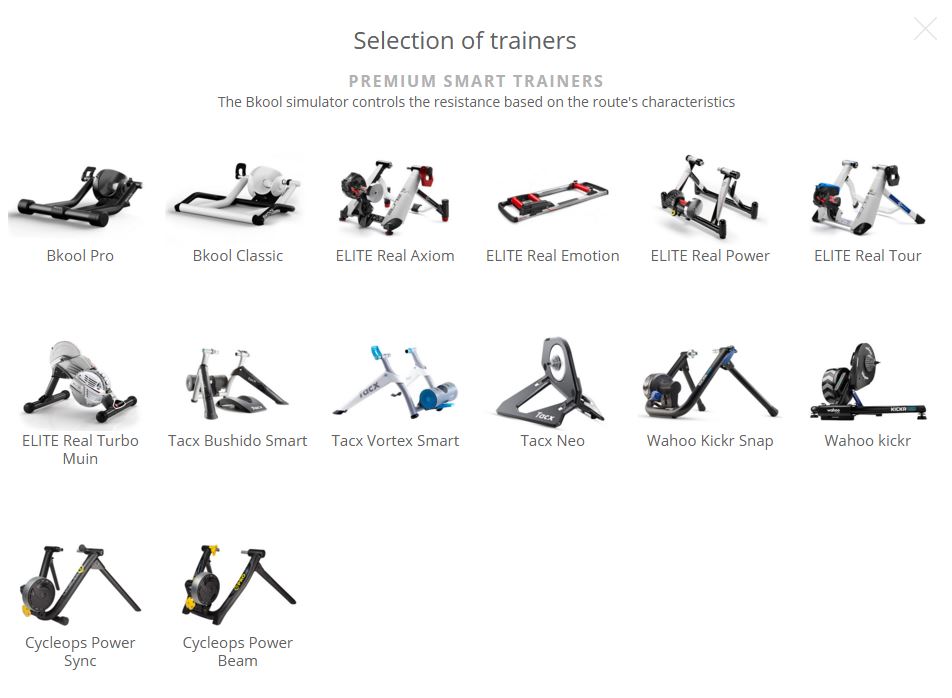 Working towards the construction of universal training
Bkool has given users a number of ways to further enhance their training experience with recent updates such as connection to Garmin Connect, Strava and the opening of the simulator to other trainers. It's never been this easy to train from home – try the Bkool simulator for FREE and start training today by clicking HERE.