The Bkool points are obtained as a result of the end of each training session. You can check to see how many points you have earned next to your profile image. It's identified with a logo in the form of coins. Many Bkoolers do not understand the use of the points in the software simulator. Well, this blog is for you! We will explain what they are for and how to use Bkool points to improve the image of your virtual rider.
Use your points Bkool in our GEAR Editor
A few months ago, Bkool released an update that allowed you to create and edit riding gear to enhance and personalise the image of your virtual rider. To do this, you will need to accumulate as many points as you can by riding as often as possible. Then head over to the GEAR section inside the Bkool Simulator.
To begin, you will have to unlock a drawer within the Gear editor. The first draw will cost you 100 Bkool points and you can use it to store your first custom gear. Once unlocked, you can choose from a lot of predefined designs or customise one to your liking by selecting the style and colour.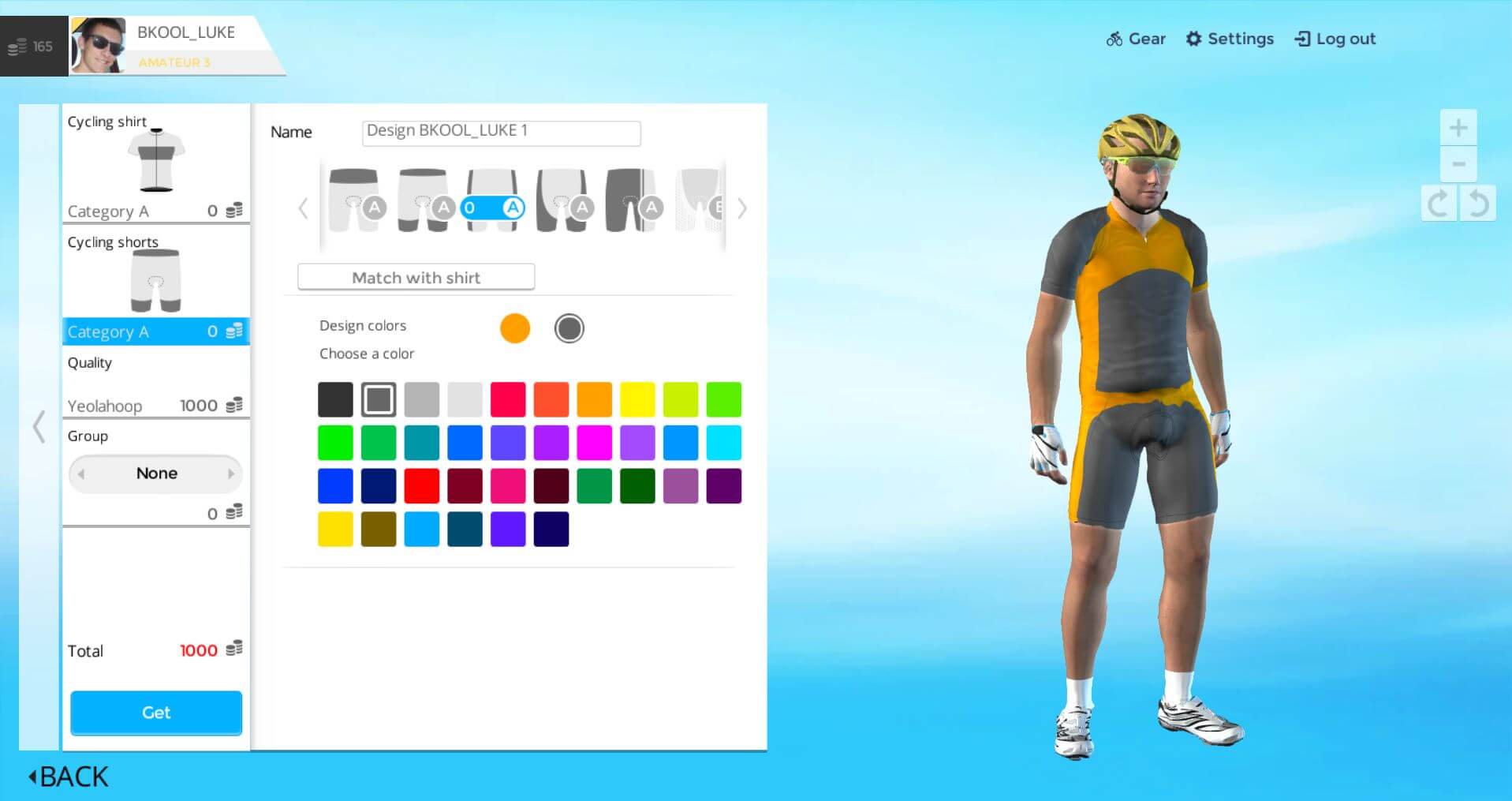 Want better quality gear? Use your Bkool points!
In addition, you must also choose the quality of each of the garments. Naturally, the higher quality will need to spend a greater amount of points Bkool, but the clothes will last you more because just like in reality, become worn and spoiling with use.
To get access to different qualities and designs, you must first be unlocked and using the lower level. As acquiring kits go, those are unlocked next higher level and will have access to them in exchange for points Bkool.
But this is not all. If you get tired from a kit, you can return, gaining space in your drawers, plus Bkool points that is worth the time. Be aware that they are losing value with use.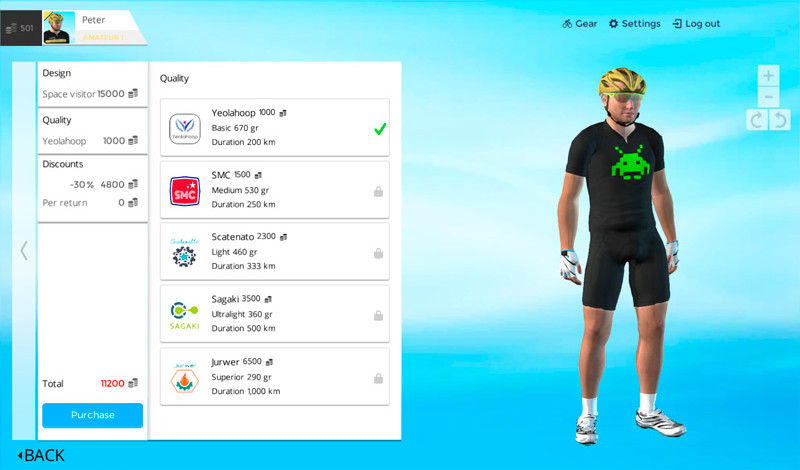 Among the pre-made designs, you will find some funny superhero themed gear, tributes to some legendary actors/films and some original designs. It is even possible to create the official jersey of your team kit and sharing with other users belonging to your group Bkool as if you were a pro cycling team.
And if you still have doubts, you can take a look at this tutorial which will explain the process to follow step by step:
Customise your virtual rider and stand out from the crowd. Enjoy using your Bkool points and become the most stylish Bkooler the simulator!
And remember you can now test free cycling simulator most complete on the market!