Enter the world of cycling well-equipped with new cycling computers by Garmin and the application for cell phones and experience ultimate cycling satisfaction while connecting with a global social network of cyclists around the world. Enjoy cycling while at the same time exchanging data in real time.
The Edge 810 and Edge 520 are cycling devices that offer the possibility to connect in real time through the most desirable approach on the market. These devices come with advanced connectivity options over a whole array of smart phones (Apple or Android). The new easy to understand user interface allows for tracking in real time as well as for exchanging data over social networks. It also enables insight into the current weather forecast – all of these qualities make Garmin devices perfect for training, touring and cycling over non-marked paths.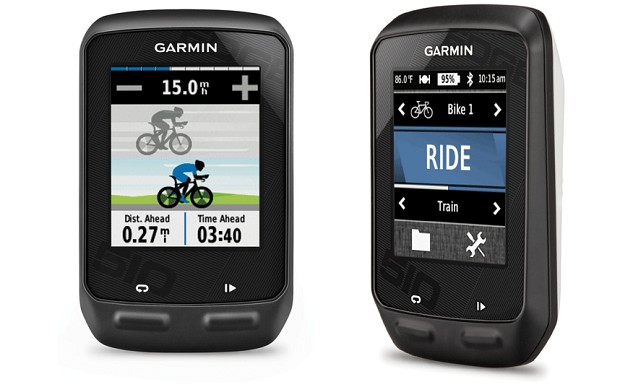 The Garmin Edge 810 is the perfect choice for cyclists that want unique cycling and navigation in one device. The new Edge will definitely win your attention with its elegant colour screen, battery life of up to 17 hours and completely redesigned and simple touch screen user interface.
The Edge 810 is compatible with an optional road route or topographic map, including the Birds Eye application for the transmission of satellite images of certain areas, so every cyclist can enjoy a care-free tour, a ride from home to work and back, or complicated activities that would otherwise require a map and navigation. Exactly for its GPS quality, i.e., its navigation abilities that don't require the use of another data source, the Garmin Edge 810 is a perfect choice for everyone.
Both the Edge 810 and the Edge 520 will provide you accurate data on speed, distance, time, GPS position, elevation, calories spent, decline and ascent. To present more data in real time, you will need a wireless connection over ANT+™ technology with compatible equipment such as a heart rate sensor and cadence sensor.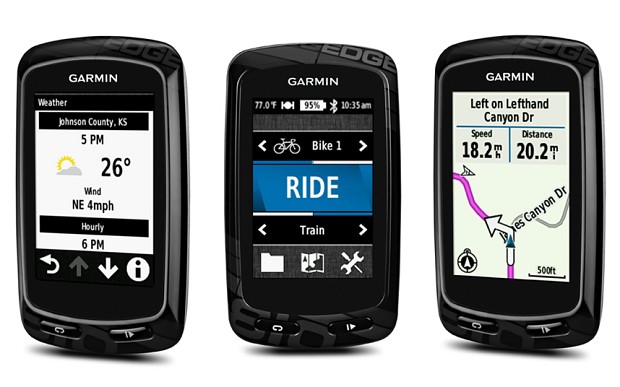 To get accurate data on rise and decline, these cycling computers have an inbuilt barometric altimeter that determines change in gradient.
New activity profiles enable users to adjust data fields and settings depending on their activities, such as training, race, and riding on the road or over hills. Switching between profiles is easy – just one click on the screen. After you finish a certain activity, you can see on your Garmin device every new personal record such as longest distance or highest elevation.
Real time tracking and wireless data transfer with Garmin
The Garmin LiveTrack function enables family and friends of a cyclist to follow his/her race or training in real time. They just have to send an e-message or a message on a social network to see current data on the Garmin Connect webpage, and they will be able to track the cyclist on their smartphone, computer or tablet.
Cyclists can now continuously store, exchange and analyze their routes and results, and all this can be done right away. The Garmin Connect Mobile application enables the wireless upload of all activities from the Garmin Edge 810/520 as soon as you finish recording a certain activity.