The new Bkool Mobile app is now available for IOS and Android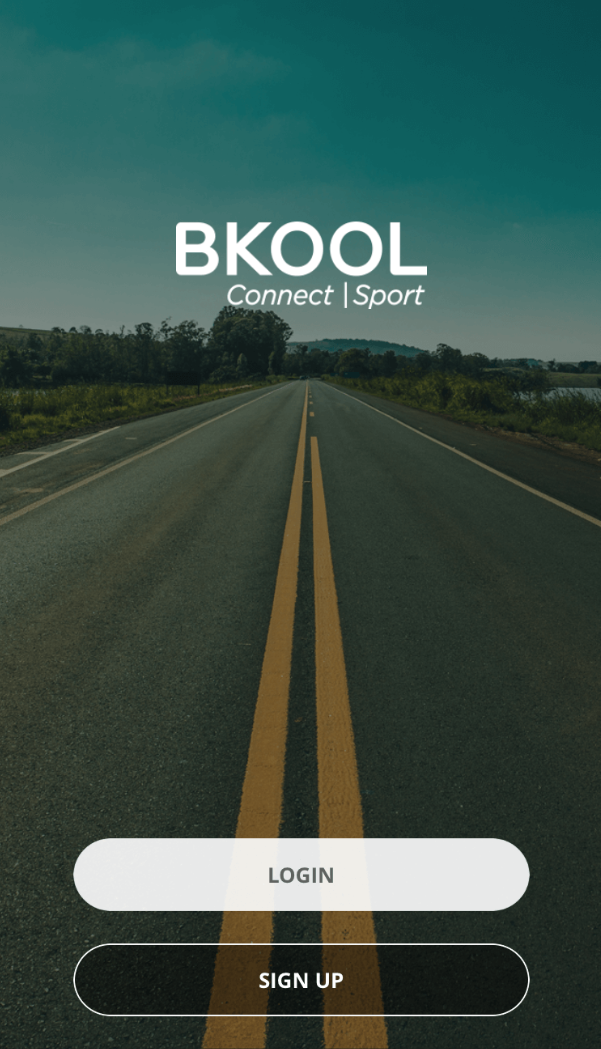 Bkoolers, it has been a long time of hard working for our developers, and finally we can say that the new Bkool Mobile app is available! The new app works by taking control of your Bkool trainer and it's available for everyone, even if you don't have a Premium Subscription.
The new app allows you to pair your IOS or Android Smartphone to your trainer with bluetooth and choose the type of training with ERG, Slope or Free, and the best of all is that you don't need the internet to use the app with your Bkool trainer!
You can download it for Android and IOS here:
How to get the most of the Bkool training app
To start using the app we must pair a device. To do this, click on the icon of the top right on Android app and on the top left on IOS. Once you are here, as you can see on the images the icons of the BLT devices will appear in order to pair them (Bkool trainer, heart rate, power meter etc.). You need to click on each device icon and click on PAIR, and to unpair that device click on UNPAIR.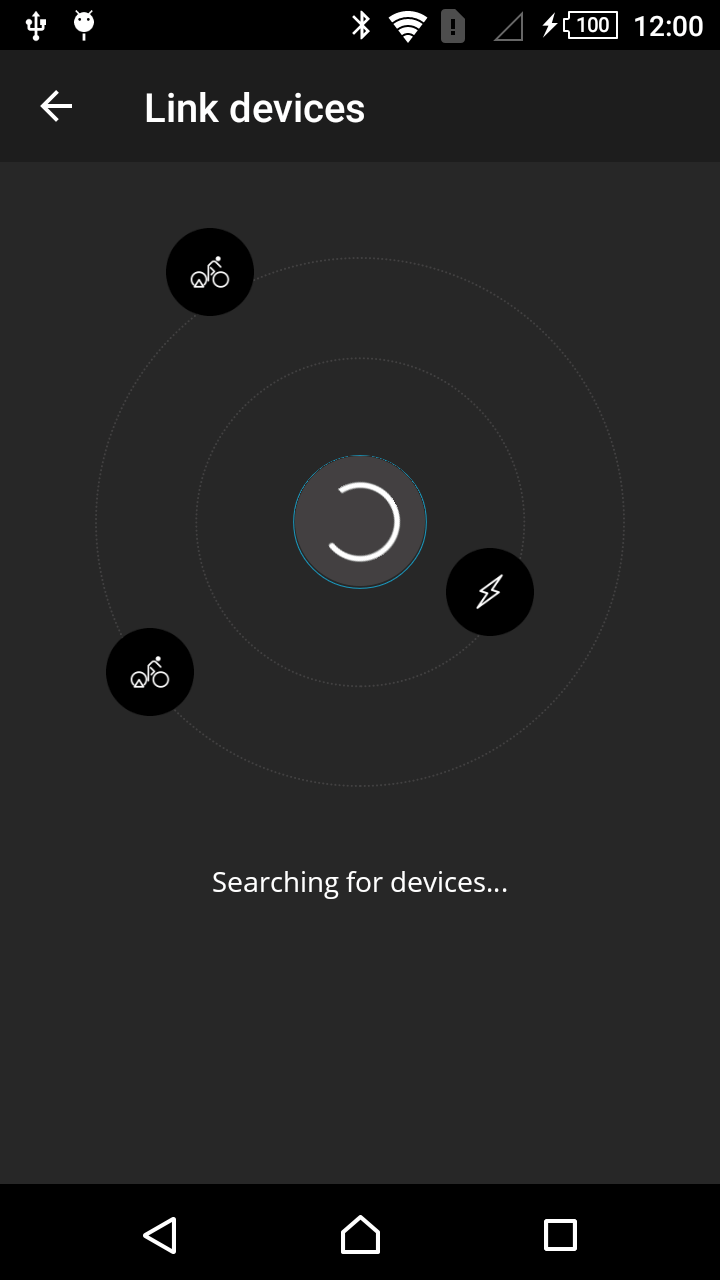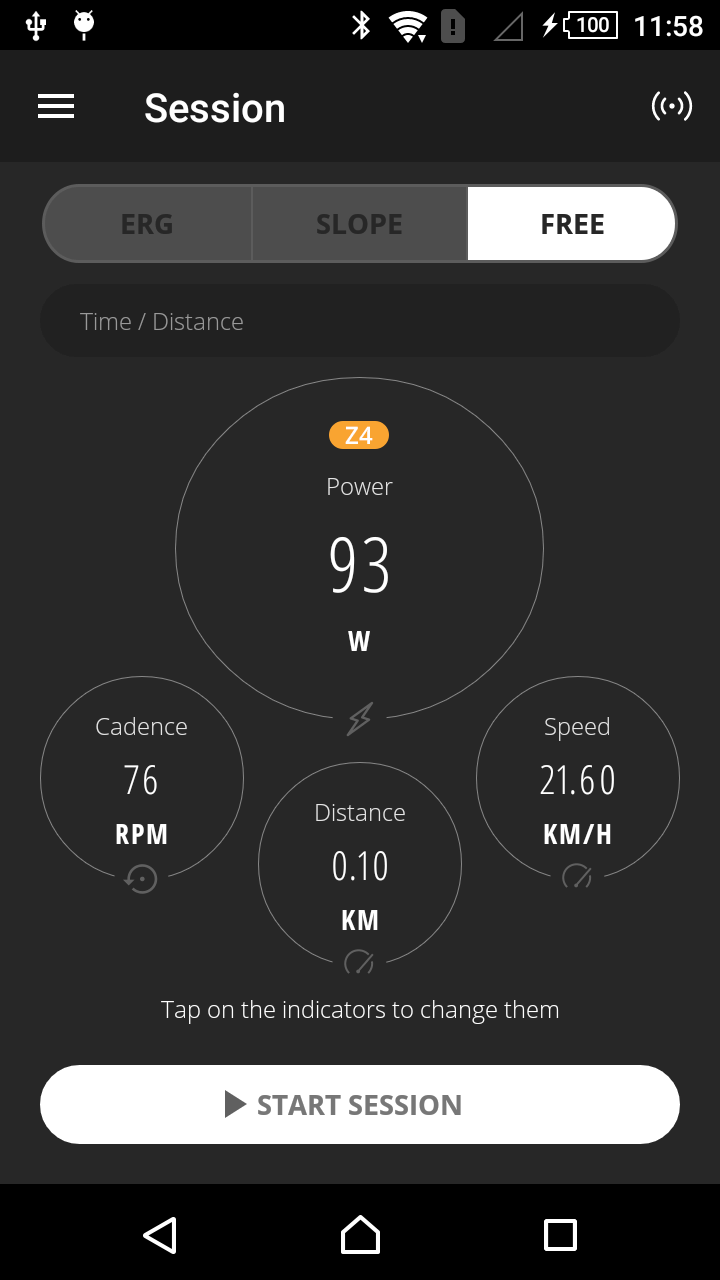 Once we have all our devices paired we need to go back to the main page. Here you'll see three kinds of training ERG, Slope and FREE. Before starting any kind of training we can choose the indicators of the dashboard. These can be changed by clicking on each circle and selecting the new indicator. There are several default metrics but you can personalise the indicators the way you want. You can see all indicators available on the image below:
ERG mode
If you choose ERG mode, just below the kinds of training where it says "time", you need to select the TIME of the session that you want to do if you want to train during a concrete time, if not, it will automatically select NO TARGET. On Android, you have to click Accept or Cancel. In iOS, we have to choose the time and go back. Once we are ready we can push START SESSION.
In ERG mode we can activate the ERG slider just swipe right and use the – and + buttons to increase or decrease the power target where you want to train and you will feel the resistance that the trainer puts on your legs to achieve that power output. To finish the session before the TIME just "swipe to finish" and "save and exit".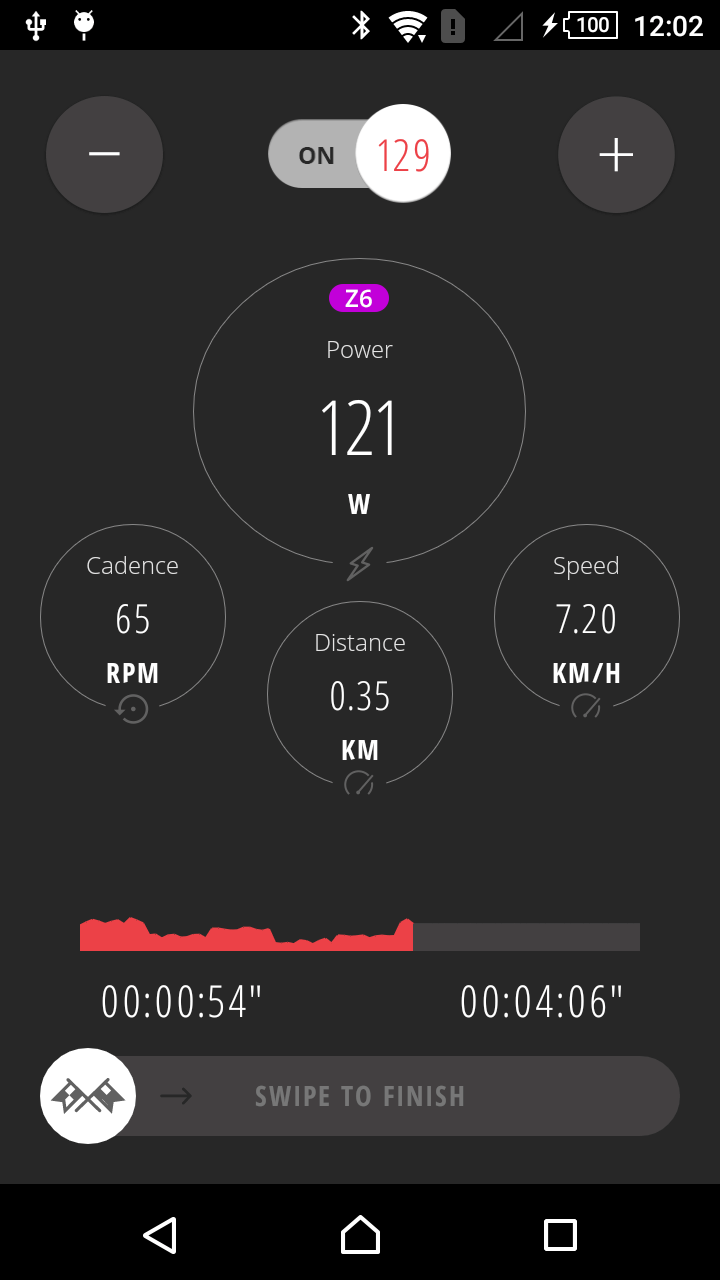 Slope mode
If we choose a SLOPE session, just below of the kinds of training we can choose a DISTANCE to complete a concrete distance or NO TARGET if you don't want to complete a concrete distance. On Android, we have to click on accept and in IOS you need to push the arrow to go back. Once we are ready we can push START SESSION.
Once we have started the session we can change the slope with  + to increase the resistance and the – to decrease it, even you can create a negative slope to simulate a  descent.
Free mode
Finally, you can choose the FREE mode where you can match TIME and DISTANCE like other kinds of training, but you can't set the POWER with ERG and the SLOPE neither.
Bkoolers, you need to know that if you have a Bkool Classic with 2.04 firmware or before, it has no BLT. So if you have one of this trainers you need to have an Android smartphone with ANT+, because IOS smartphones have no ANT+ connectivity. To check if your Android smartphone has ANT+ connectivity, you can find it on this website: https://www.thisisant.com/directory
This is the end of this tutorial about the new app that we hope you can get the most of it.
Time to train Bkoolers!