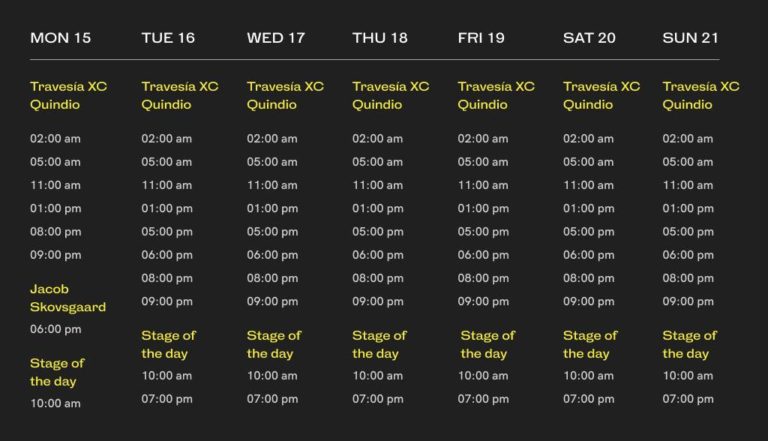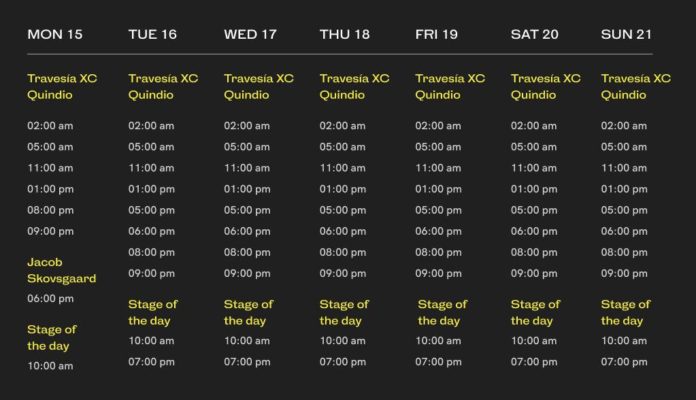 The Tour de las Americas brings us yet another week of Latin American cycling with 16 years of history, with landscapes bursting with life, legendary trails, challenging terrain… An incredible opportunity to enjoy MTB in a unique setting in the heart of Colombia!
Accompanying us on this adventure you will find our ambassador Jacob Skovsgard. Jacob will be waiting for you on Monday 15th August for a Group Ride at 18:00h (CEST) at Travesía CX Quindio.
When the Tour of the Americas Northweek finishes, if you have managed to collect all the finisher bibs for each of the stages, send us an email to socialmedia@bkool.com and we will reward you with 5000 BKOOL points so that you can redeem them on the virtual bicycles that are about to arrive on the simulator. You will also be entered into a draw to win a coupon for 3 free months of BKOOL Premium and a special edition Tissot Giro d'Italia watch. 
In addition, we will combine the week with the #StageOfTheDay. You can find these routes highlighted when you enter the simulator or on our social networks. Don't miss them!
At BKOOL we will continue working to make the simulation more and more real. Try it FREE for 30 days!