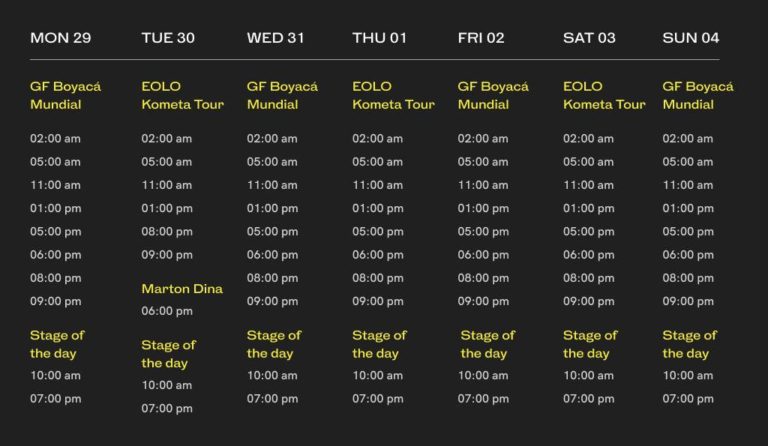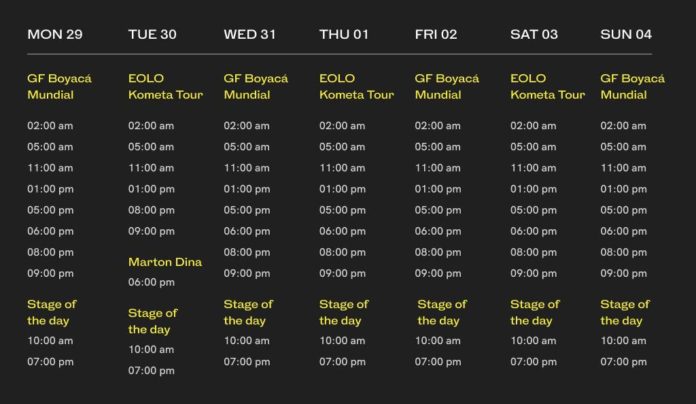 The EOLO Kometa Tour by BKOOL is back once again, as you already know, we will have a new stage of this event in the last week of each month of 2022. This time we will be riding in Ponte Caffaro Nozza di Vestone, a 20 km route through the region of Lombardia, Italy.
On this new stage, Marton Dine from EOLO Kometa team will be leading a Group Ride on Tuesday August 30th at 18:00h (CEST), giving you the opportunity to complete the session with him. If the date or time of the Group Ride doesn't suit you, remember that you can always complete the stage on your own at any time within that week to enter the grand final draw.
Among all participants who complete all stages of the EOLO Kometa Tour by BKOOL in 2022, we will raffle two bottles of EOLO Kometa, two ELITE Zugaman towels, two full official EOLO Kometa team kits, a Meet & Great experience to meet the team members in person and a free Premium year at BKOOL. Eight spectacular gifts for eight finishers.
On the other hand, this week sees the start of a new stage of the Tour of the Americas, taking us once again to beautiful Colombia. This time we will train in the Gran Fondo de Boyacá Mundial, which this year pays tribute to the miners of the country, crossing five municipalities with great mining history.
Remember that when the Tour of the Americas Northweek finishes, if you have managed to collect all the finisher's bibs for each of the stages, you must send us an email to socialmedia@bkool.com and we will reward you with 5000 BKOOL points so that you can exchange them for the virtual bicycles that are about to arrive at the simulator. You will also be entered into a draw to win a coupon for 3 free months of BKOOL Premium and a special edition Tissot Giro d'Italia watch.
We round off this busy week with the #StageOfTheDay of the week. To keep up to date with the latest cycling news, we are closely following the international peloton in the Vuelta a España, which is why we encourage you to complete all the stages of the challenge. This week's stages are as follows:
At BKOOL we will continue working to make the simulation more and more real. Try it FREE for 30 days!