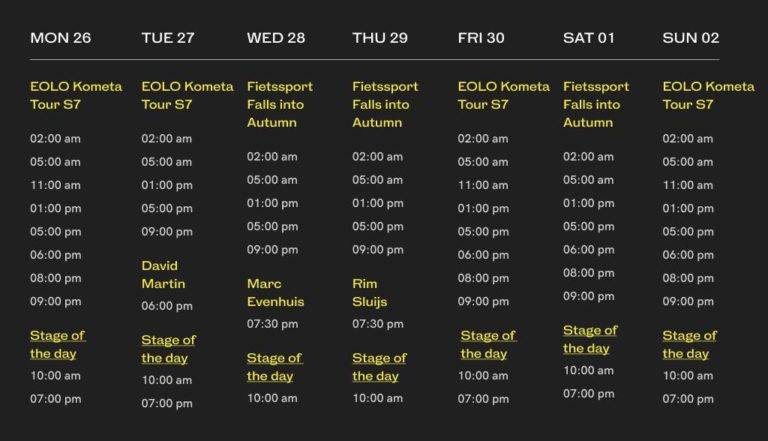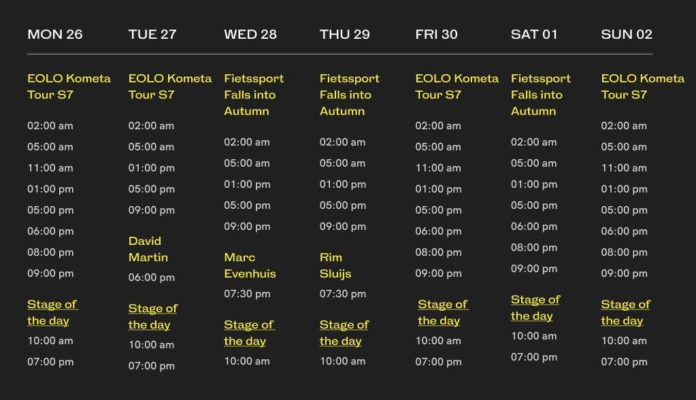 The EOLO Kometa Tour by BKOOL will take place as always in the last week of September. On this occasion, the protagonist route will be the Milano – Sanremo.
Leading a Group Ride will be David Martin, who will give us the opportunity to complete the session alongside him. The EOLO Kometa pro will be waiting for us on Tuesday 27th September at 18:00 h (CEST). If the date or time of the Group Ride doesn't suit you, you can always ride the stage on your own at any time during the week to enter the grand final draw.
To join the session, simply enter the highlighted route in the LIVE section of the simulator marked with a yellow star. Join the session during the warm-up period (17:50 – 18:00h) to share training with one of the EOLO Kometa stars and dozens of Bkoolers from all over the world.
Among all the participants who complete all the stages of the EOLO Kometa Tour by BKOOL in 2022, we will raffle two bottles of EOLO Kometa, two ELITE Zugaman towels, two complete official EOLO Kometa team kits, a Meet & Great experience to meet the team members in person and a free annual Premium subscription at BKOOL. Of course, in order to enter this fantastic raffle, you will have to take part in all the stages. Eight spectacular gifts for eight finishers.
A new event is also starting that will give a lot to talk about. The Fietssport Falls into Autumn invites you to an event that will take you on a journey through three spectacular video stages. The first stage of the event will take place this week on the ITT Pijlerdam route.
To ride with us in this event on Wednesday 28th September at 19:30 we have a Group Ride with Marc Evenhuis and on Thursday 29th September at 19:30 we will have another one with Rim Sluijs.
We have some amazing prizes in store thanks to Fietssport. Three Bioracer vouchers will be up for grabs among the participants of the event, which can be redeemed on the Fietssport website.
1st prize: €150 Bioracer voucher
2nd prize: €100 voucher at Bioracer
3rd prize: €50 voucher at Bioracer
You can see what to spend your voucher on here.
In addition, we will hold another raffle among all participants for a Fietssport cycling cap.
At BKOOL we will continue working to make the simulation more and more real. Try it FREE for 30 days!