To speak of cycling in Denmark is to speak, throughout recent history, of great names that have left their mark on the sport. Among them are Kasper Asgreen and Casper Andersen, two promising young riders who have demonstrated their talent and ability in the demanding world of professional cycling. As part of the Soudal Quick-Step team, which is supported by BKOOL, both riders have forged a solid reputation and have carried the Danish flag to the top in several international competitions.
A Ronde van Vlaanderen, an E3 and a Kuurne-Bruxelles-Kuurne: that's the list of achievements (in addition to several national titles) that, now that the cobblestone classics are over, is held by Kasper Asgreen, who over the years has become one of the benchmarks of Soudal Quick-Step. Also, Casper Pedersen, with a more gregarious and grand tour profile, at 27 years of age has accumulated three partial victories.
And both are Danish: Asgreen from Kolding, barely eighty kilometres from the German border; Andersen, from Copenhagen.
It is curious how a country of only 43,000 square kilometres and with a complicated orography – 394 islets make it up – has been able to produce such a high level of cyclists over the years: in addition to Asgreen and Andersen, the international peloton is dyed red and white: Jakob Fuglsang, Mads Pederesen, Jonas Vingegaard, Michel Valgren, Magnus Cort, Soren Kragh Andersen…
Names that, in any competition, start as favourites. That's why today we want to analyse the routes on which they have grown, on which they have been forged as cyclists, and bring them home to you through entertaining and varied sessions.
From the steep hills of Vejle to the spectacular views of Møns Klint, we'll learn how these landscapes have shaped the Danish champions and how the Soudal Quick-Step team and BKOOL have been integral to their success in the sport of cycling.
Holmstrup
One of the great features of Danish land is that there's going to be little room to ride bunched up, as if you were a triathlete: the terrain is riddled with small climbs and descents, which will make any session entertaining.
As a sample, the first one we share, Holmstrup, near Odense: along 23 kilometres, with a total ascent of 250 metres, you will find up to 23 small moments of extra effort that can make you end up asking for the time if you decide to do them at full throttle. Are you up for it?
Solrød
Along the same lines is this workout in the vicinity of Solrød, a few kilometres from Copenhagen, the capital of the country. 28 kilometres in total, with a little less elevation gain -216 metres-, and a leg-breaking structure in which no climb exceeds two kilometres. Do you want to train with short intervals, starts and looking for explosiveness? This is your route, no doubt.
Copenhagen
Let's travel now to the city where Casper Andersen was born, Copenhagen: If you are looking for long sessions because you are preparing a cyclotourism, or simply because you want to have a good time on the Smart Trainer, this route allows you to ride around the northernmost part of the city: no more and no less than 65 kilometres at sea level -barely a hundred metres of elevation gain-, with which to look for aerobic work and, why not, good speeds.
If instead of the velodrome you want the outdoors, this route is perfectly suited to your needs.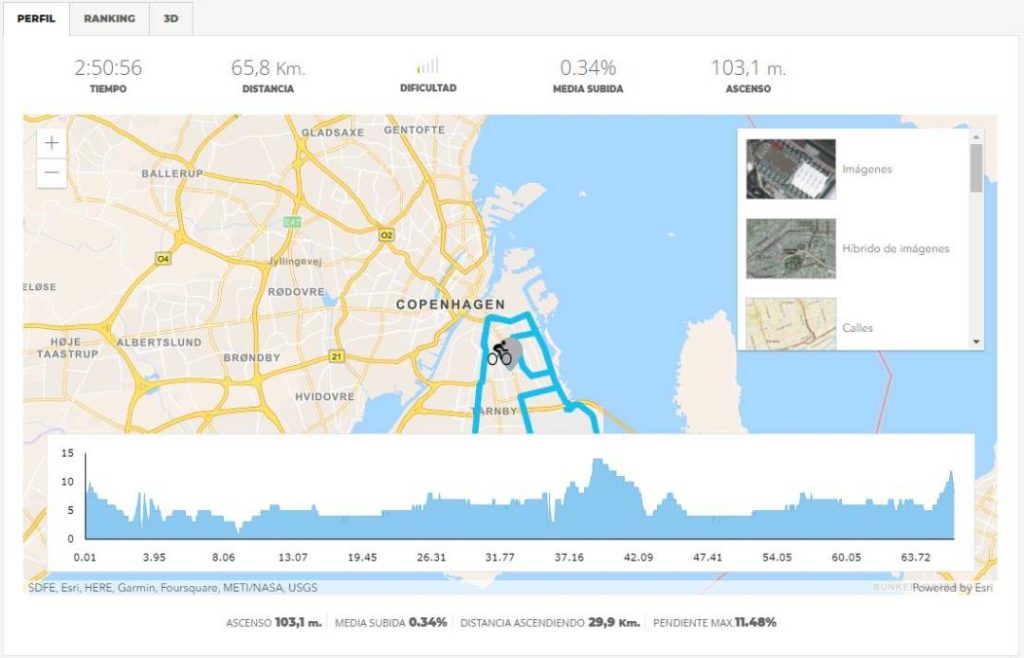 Tour de France stage in 2022
The French Ronde started in 2022 on Danish soil, and this one was not to be missed in BKOOL: passing through one of the most important civil engineering works of recent times, the Grand Belt Bridge, with its almost 18 kilometres of structure, forced the cyclists to bring out the best of themselves.
Opened in 1998 to traffic, and erected to link the cities of Selandia and Fionia, you can ride across it without worrying about the strong gusts of wind that traditionally plague it. Are you coming?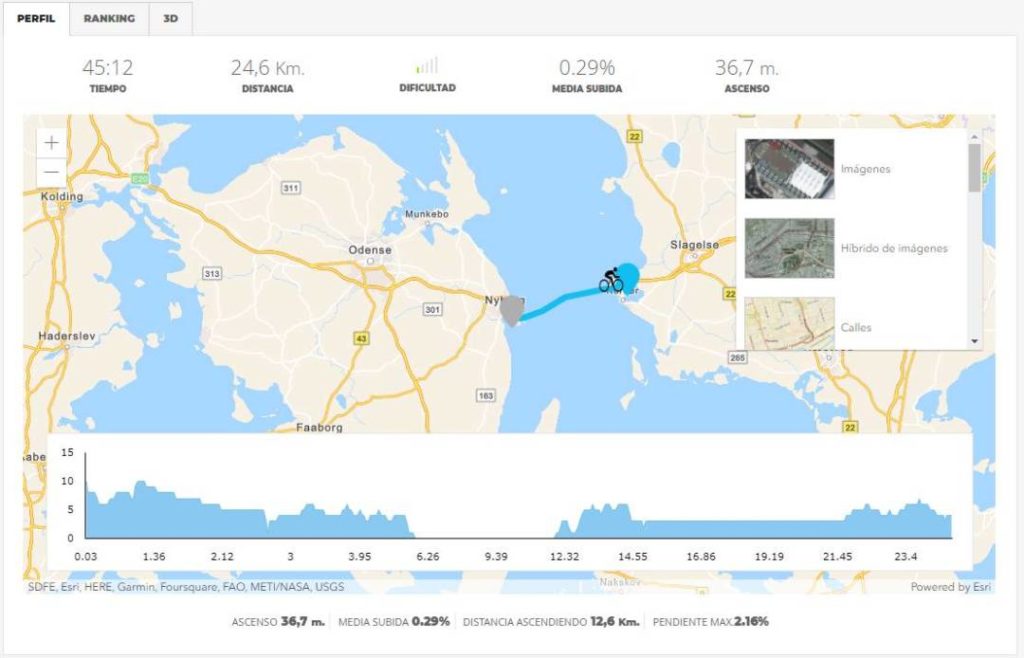 BKOOL never stops working to make simulations more and more real. Try it FREE for 30 days!