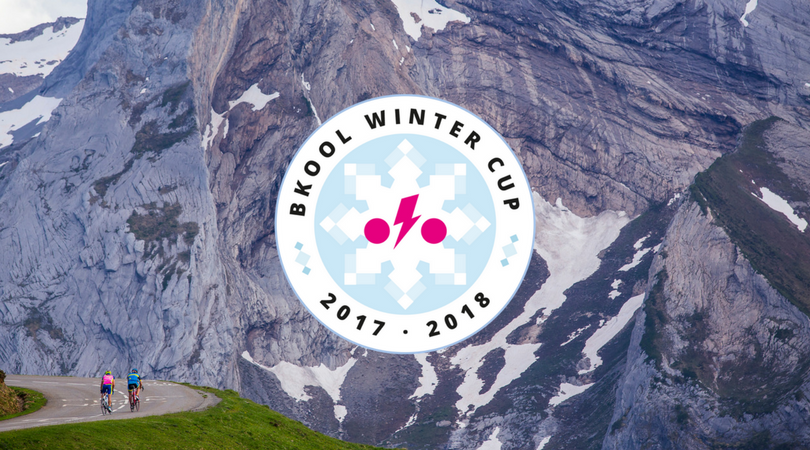 The biggest cycling competition on the planet is back for another year at Bkool, full of gifts and surprises for its participants.
From today through April 2, 2018 we will thrill to all the excitement of a Great Cycling Tour on our simulator. Weekly stages all over the world, the best sponsors, Multiplayer Challenges, and much more.
Ready to start pedalling?
---
BKOOL CHALLENGE – 1º STAGE OF THE GIRO 2018
Tuesday 5th December: 11am, 6pm, 8pm. Wednesday 6th: 2am (GMT+1)

We start this exciting competition with a very special route. Welcome to the 10km time-trial stage of the Giro d'Italia that will be held in Jerusalem. A perfect stage to start measuring the power in your legs and start placing your name on the leaderboard of the Winter Cup 2017.
We're giving away 4 prizes this week: 1 annual Premium Subscription, a Bkool training mat and 2 packs that contain a Bkool towel and water bottle. That's right, 4 prizes up for grabs and as usual, the winners are selected randomly between everyone who takes part from start to finish.
On your marks, get set… GO!
RECOMMENDED ROUTES
AKUNA BAY, KU-RING-GAI CHASE, AUSTRALIA
A popular Australian tour through the national parks of Ku-ring-gai Chase and Akuna Bay. The 16-km ride features a very easy first part, giving way to a couple of climbs: 3 km, with grades of approximately 4%. A session that will give you a great workout. Thanks to Mrki for shooting this video.

---
A 29-km session starting and finishing in the US city of Boise, where you'll face an intermediate-difficulty route on which you'll climb about 500 m. Starting at km 8.5, on the Seamans Gulch road, you'll tackle the most challenging section: just over 3 km, at a 5% grade. Pace yourself, because there are still a couple of climbs before the finish.
---
From the south of Spain, Javirojill shares this video route through the province of Cádiz. A fast 22-km ride with several short but demanding climbs, one of them just at the end. The maximum incline you'll find in this session is 11.5%.
---
The Greek city of Sparta will be the starting point for this 27-km route. After doing a loop on quiet roads and returning to Sparta, you'll head to the small town of Xirokampi, where you will end this easy session, racking up 270 m of slope.

Happy cycling!